Welcome

to the

WILD STARS!

---




The Comic Book Store

---

---

What's New

---

---

Wild Stars Navigational Chart:

Wild Stars History 1970s 1980s 1990s New Millennium 20teens Production Notes Mary Tierney Paintings Wild Stars 1 Preview

---

---

---

---

Bonus Material

---

---

---

Contact Us

---

Site navigational tip:
Return to the homepage by clicking on the logo bar at the top or bottom of any page.

---

Wild Stars page art, shown above without text, are © copyright 2001-2016 by Michael Tierney.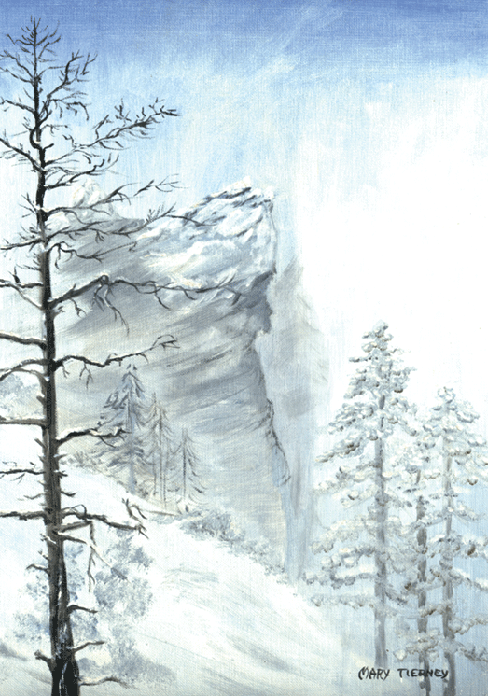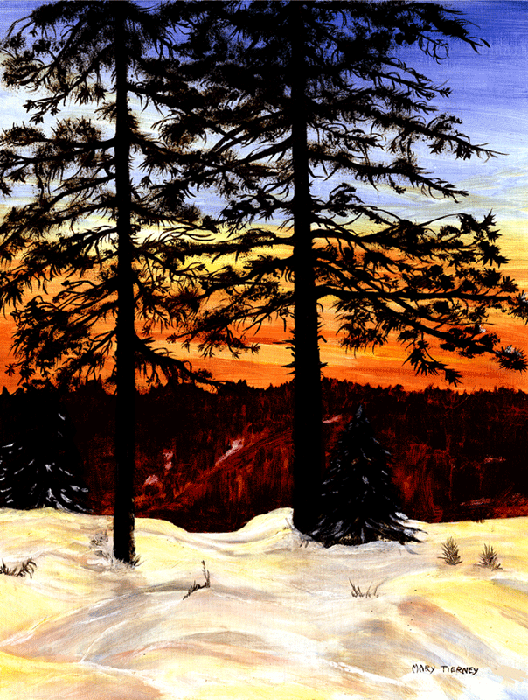 Do you want to solve the mysteries of the universe?
Enter here to explore the Wild Stars, and learn the explanations behind UFOs and Space Gods. This isn't the Twilight Zone. This is the region of the Milky Way Galaxy known as the WILD STARS!

BE WARNED! The Wild Stars have a 40 year history, and still counting...

"Wild Stars: Force Majeure ... delivers staggeringly new SF concepts. Innovative ... epic ... brilliant ... WILD STARS and WILD STARS: FORCE MAJEURE forms a standout work of science fiction that takes a new ... perspective on nearly everything it introduces."

review by criticalblast.com

"Excellent ... this one will not disappoint."

review on amazon.com

---

For the latest news on what's new, store signings and other events at Collector's Edition and The Comic Book Store, click this link.

Or to learn more about the stores themselves, you can always click the links in the Site Map down the lefthand column of every page.

---

Despite the severe storm that slammed the Little Rock/North Little area Thursday night, July 14th,
BOTH stores are OPEN for business! While Power outages are everywhere, Collector's Edition in North Little Rock is fully operational!



The Comic Book Store in Little Rock is also open on partial power. Some lights and the air conditioning are out,
so we have box fans going full blast. Computers, phones and the internet are all working.




So come on by if you don't have power and pick up some reading for the weekend. As long as you have a source of light you can still read printed material no matter how far back into the Stone Age we get thrown by a damaged infrastructure.


---




---





This book is real and unaltered. The top quote is from the text.
The bottom quotes are some of the most common from the era of the Second Doctor, Patrick Trouton.
It was a runing gag that Jaimie, a medieval Highlander whom Doctor had saved,
would start each new adventure with a brogue variation of:
"Doctor! Would you look at the size of that thing."
At some point soon after, they were running for their lives.
All of the Doctors often advised; "Run! Run!"

For more imformation about Doctor Who, check out: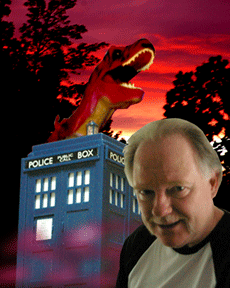 DOCTOR WHO -- A NEW VIEWER'S GUIDE

If you've never been introduced to Doctor Who, or only seen shows from the New Millennium, the older mythos can be difficult to know where to start -- with so many decades of television history to choose from!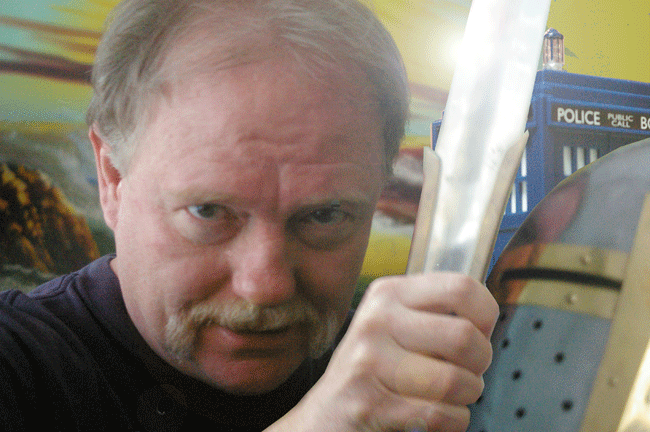 ---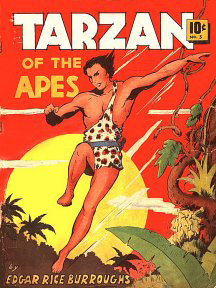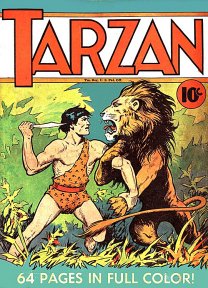 I've started a new section on the History of Comics. For the initial overview of how comics are made, start here.





---





New Page -- Added May 12, 2015




Tarzan's birthright isn't the only thing British about him. Tarzan comics have a very long publishing history in the foreign language known as the King's English. Explore here:




---




Two more new pages of Comics History!


Tarzan wasn't the first creation of Edgar Rice Burroughs. Before the apeman, he created the greatest swordsman on two worlds:
John Carter of Mars!


This character ushered in the era of Sword & Sorcery.
He was the first, and mightiest of all the barbarians:

Conan the Barbarian!





---





New page added May 15, 2016

Written in the Nineteenth Century, Phra the Phoenician was the first immortal in modern literature. While he was never adapted into comics, another creation by Phra's creator Edwin Lester Arnold was. Gullivar Jones was modern literature's first interplanetary explorer.

But that doesn't mean that Phra didn't have a history of illustration all his own. To view the original art plates from when Phra was first published in an 1890 London newspaper, visit Phra the Phoenician.






---





Walt Disney and The Good Duck Artist




The next Comics History page is devoted to the legendary Carl Barks.

Carl Barks was always one of my favorite storytellers, being both an exceptional artist and extraordinary storyteller. It was a rare combination.

If you'd like a quick tour of the career of the man who, because he worked in an age before printed credits, was known as The Good Duck Artist, all you have to do is click this link: Disney Ducks!




---

I've added another section to try and dispell a common misconception about the comic book industry.

Comic Book Store owners always get a bad rap, as the public perception is that we're all like the rude, Simpson's Comic Book Store Guy, lazing around, surrounded by nothing but food and big stacks of Super-Hero comics.

Like a Super-Hero, my other hobbies involve a mask and breathing apparatus, specialized training that includes rescue, dangerous activities and encounters with deadly animals, plus travel around the world to exotic locations, including a trip down the road to a lost civilization.



These are the incredible, but true adventures of a masked Comic Book Store Guy:





---

New page in the Bonus section.

We've all heard of Good Luck Charms.
Here are my experiences in surviving an extremely potent Bad Luck Charm.
Decades ago I read a comment by award-winnning science-fiction and fantasy writer Michael Moorcock, who refered to writing as an act of exorcism.

This is my exorcism:

Another new page in the Bonus section.

Nothing here to do with publishing or such. This page is a community service where I share, for the benfit of others, my experiences in dealing with lightning, felled trees and insurance companies. Even included a recent tornado experience.