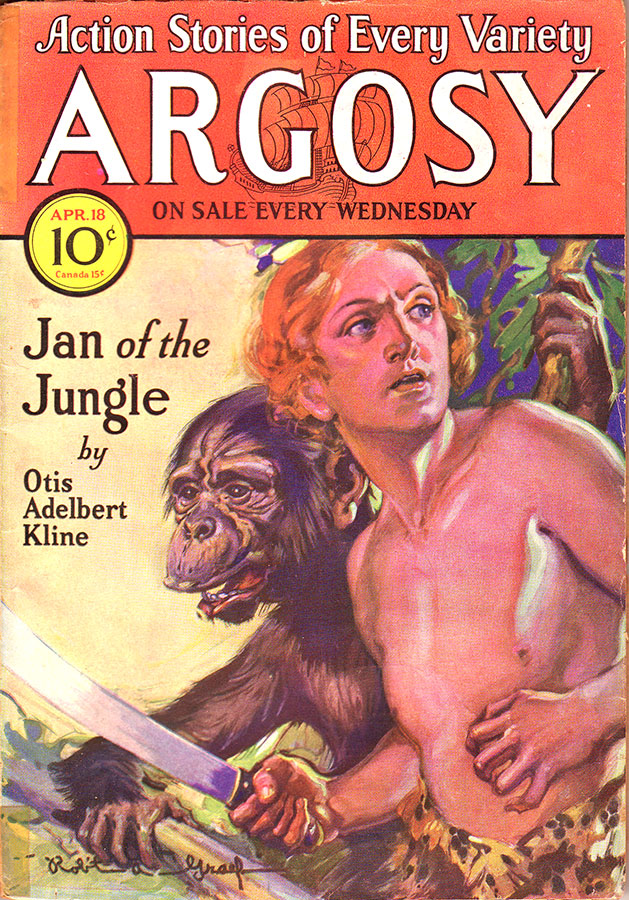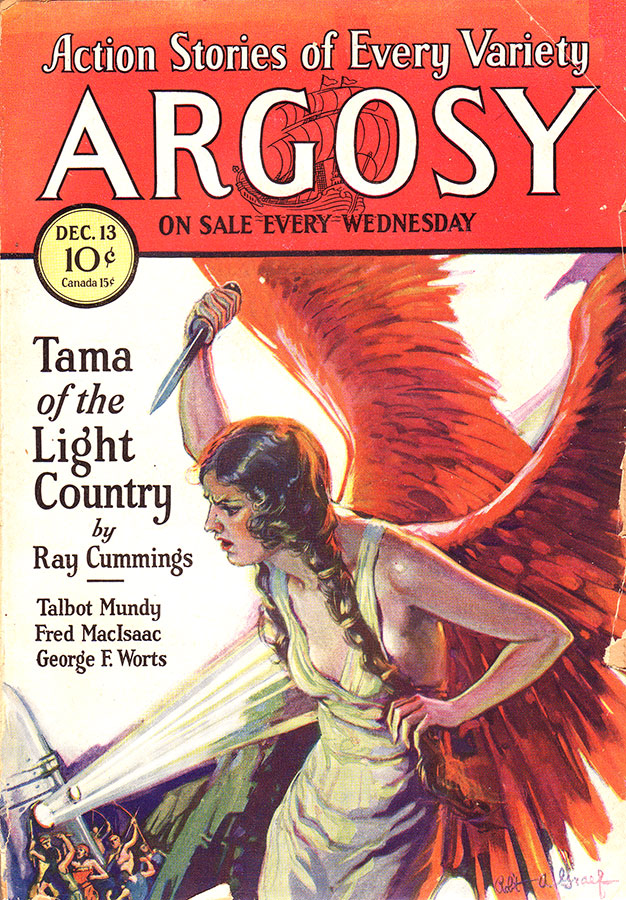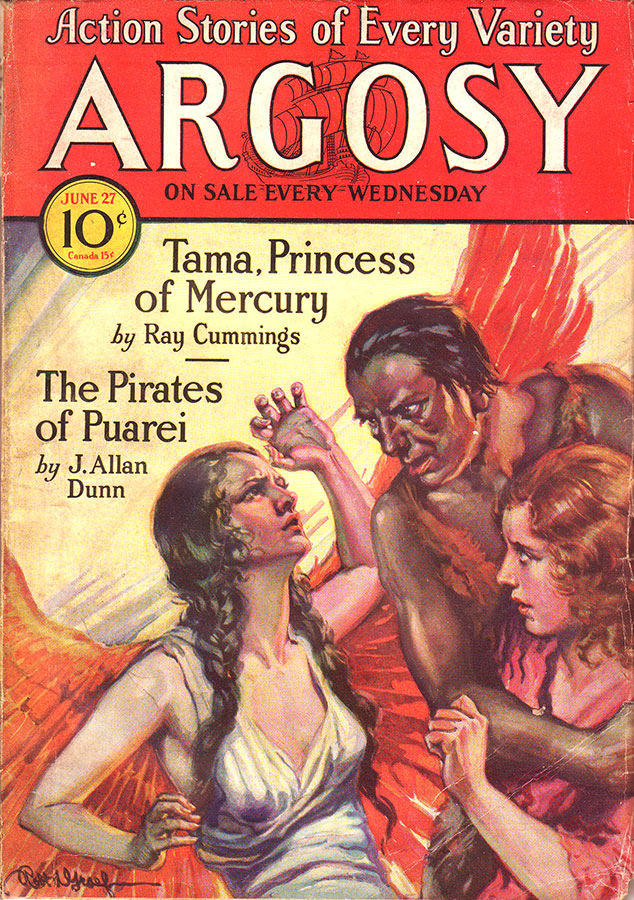 Ray Cummings was another ERB imitator who, dispite being very prolific, didn't do direct swipes like Otis Adelbert Kline did with Jan of the Jungle.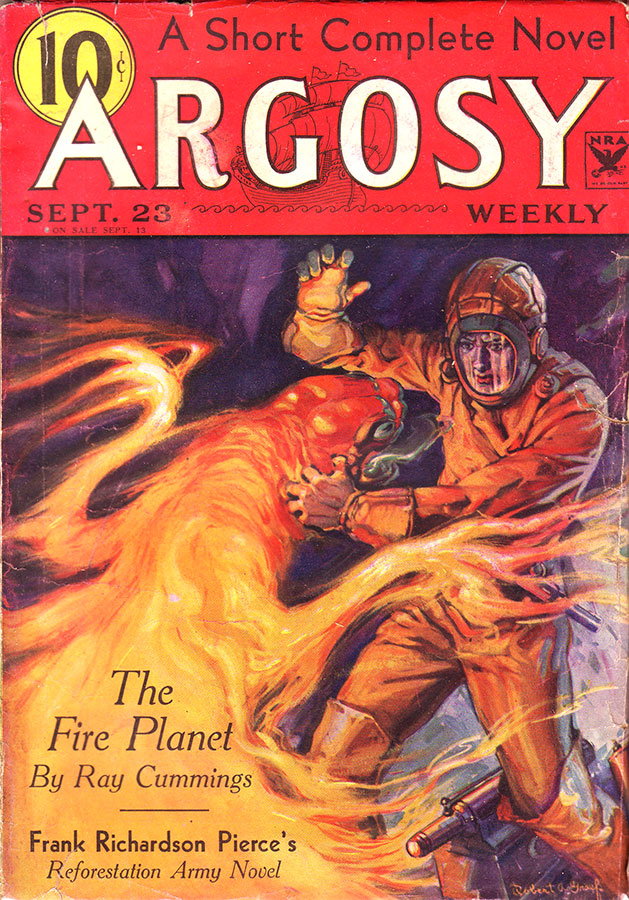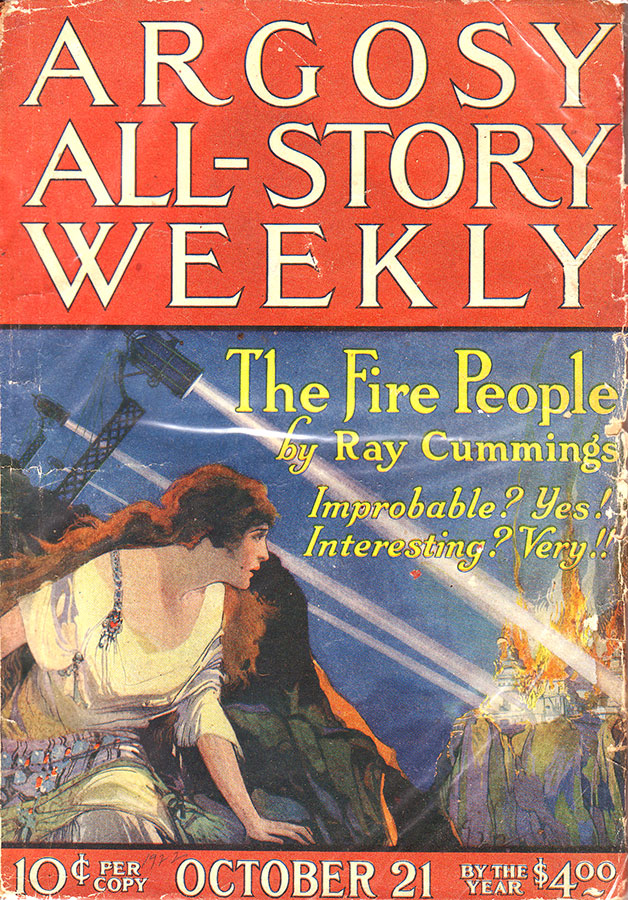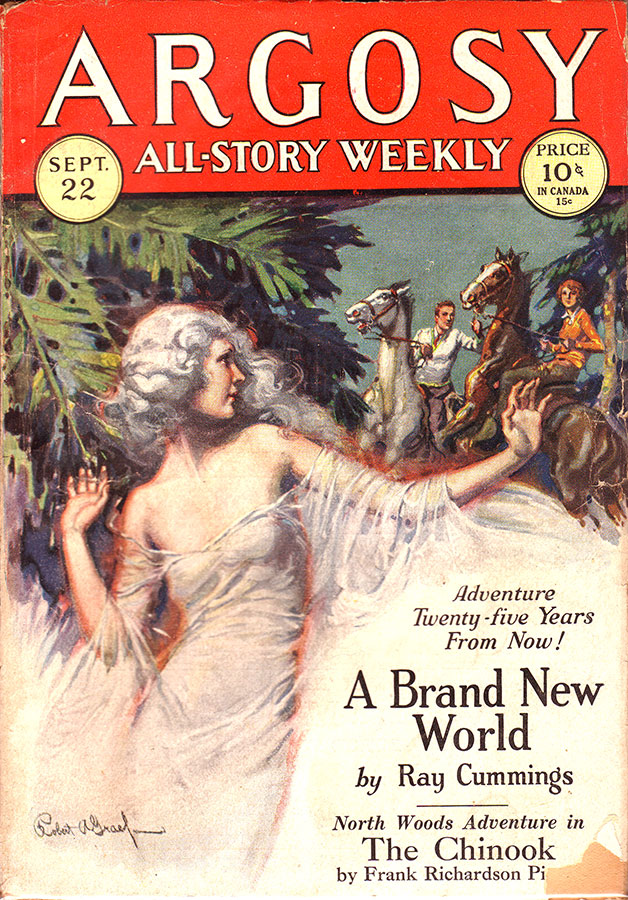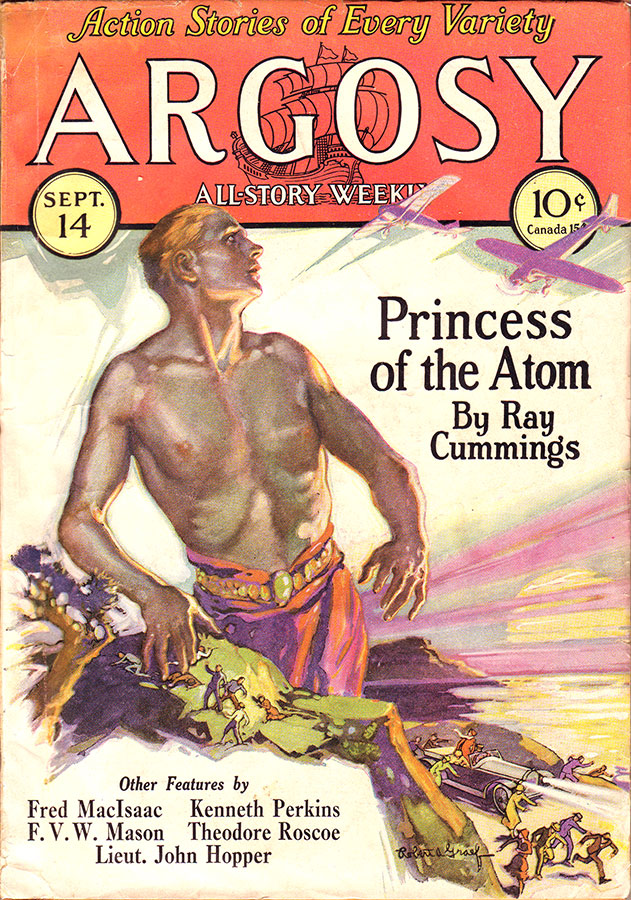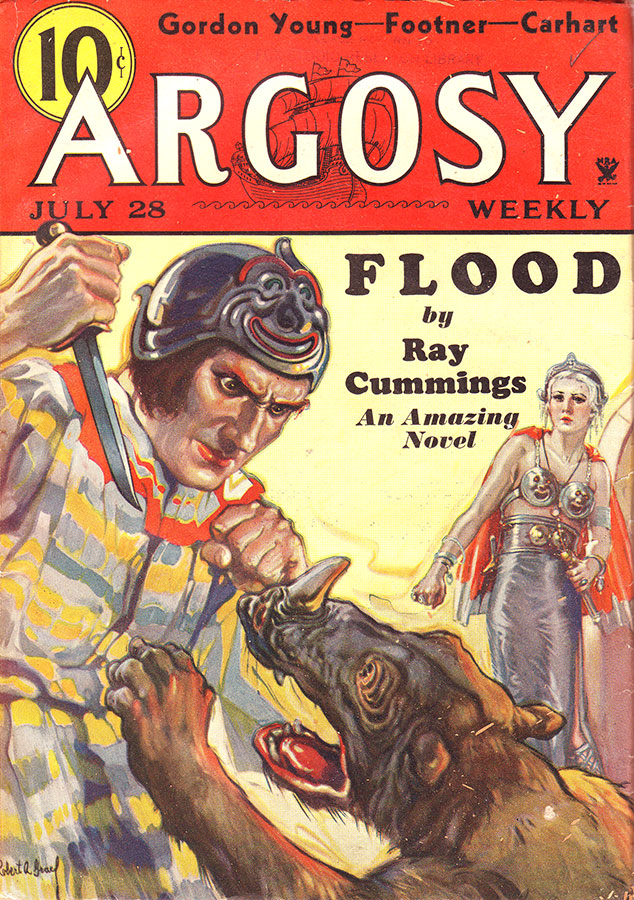 Ralph Milne Farley wrote several stories exploring imaginary worlds conjured up by a new invention called Radio.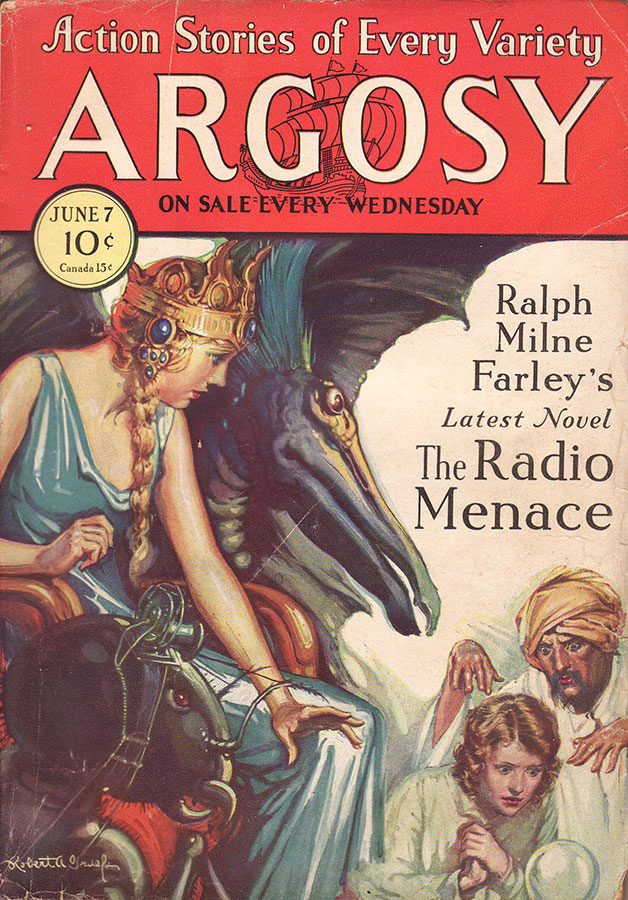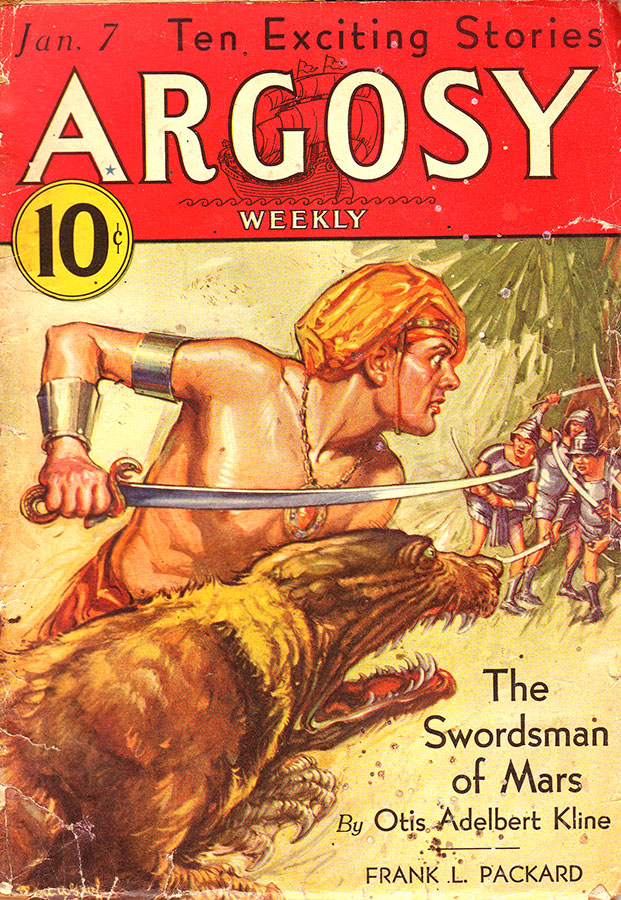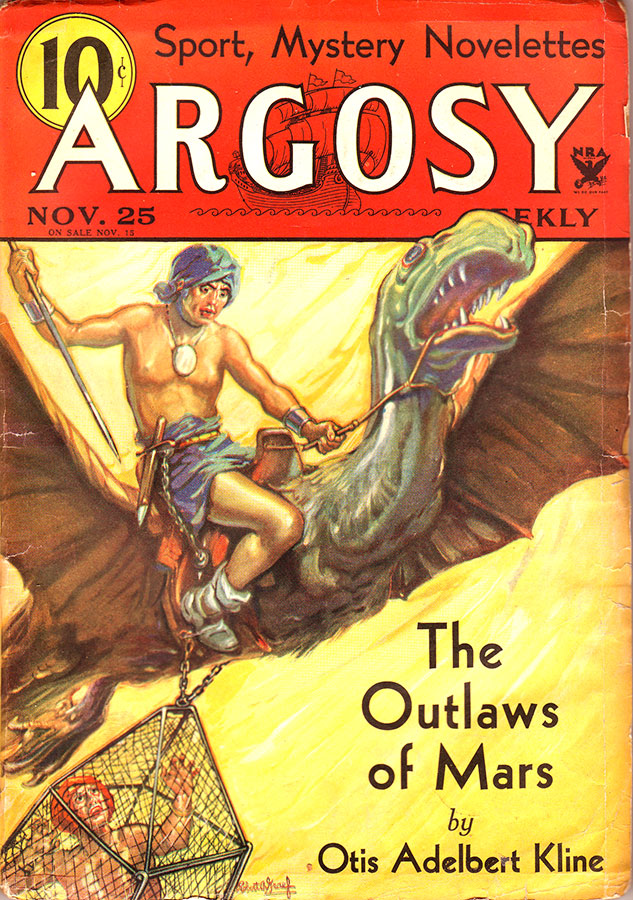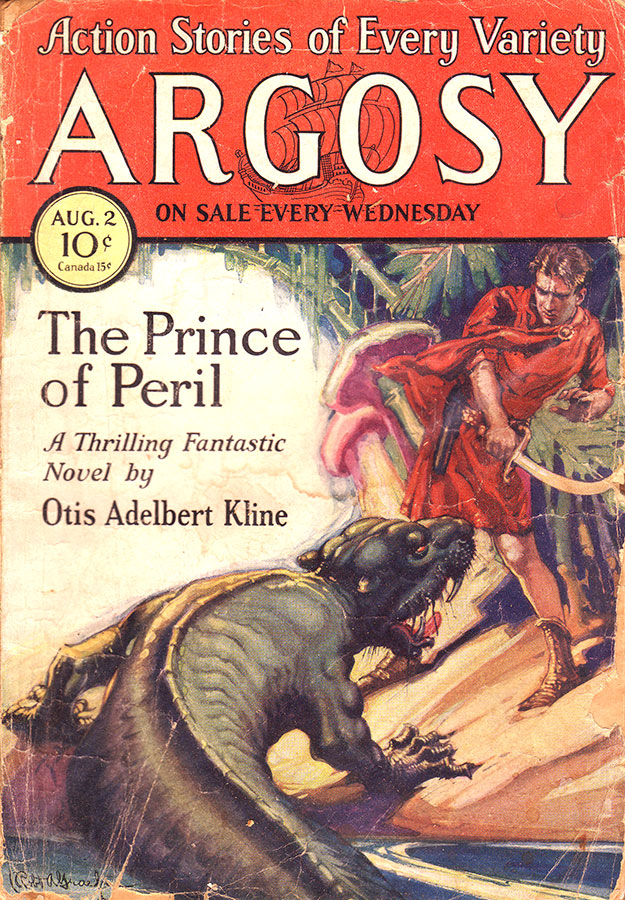 While Argosy ran stories about adventurs on Mars by both, when Kline tried to continue the Prince of Peril's adventures on Venus, he was declined by Argosy because they had started running a Burroughs series of novels based there. So Kline took his Venusian tales to Weird Tales, where one issue with a cover featuring his work also debuted a new character by the name of
Conan the Barbarian
.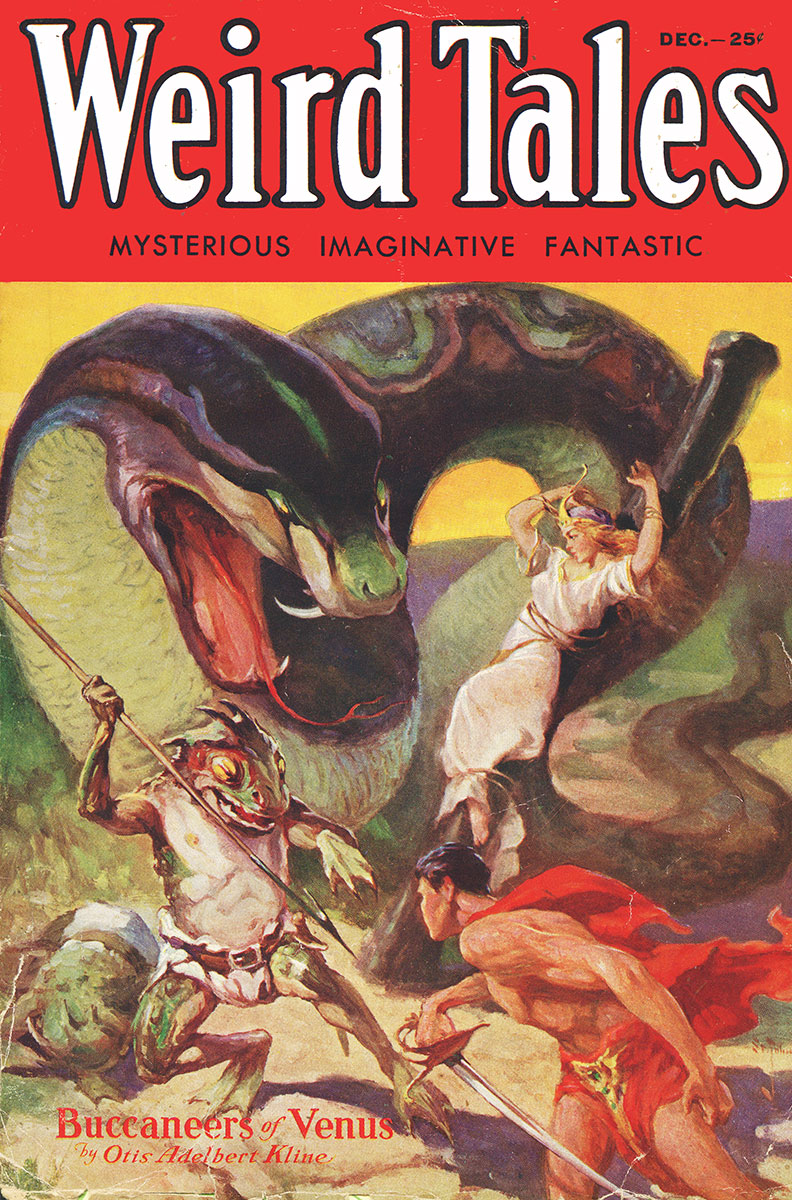 While Argosy was evolving its masthead back to the original title of Argosy, they began slowly phasing out their emphasis on pseudo-science stories. A new competitor had arrived on the crowded newstands, and Amazing Stories editor Hugo Gernsback began to attract many top writers in the field, including Kline and newcomers like H. P. Lovecraft and "Doc" E. E. Smith, whom Munsay editor Bob Davis had rejected as being "too far out." Davis retired soon after realizing his error.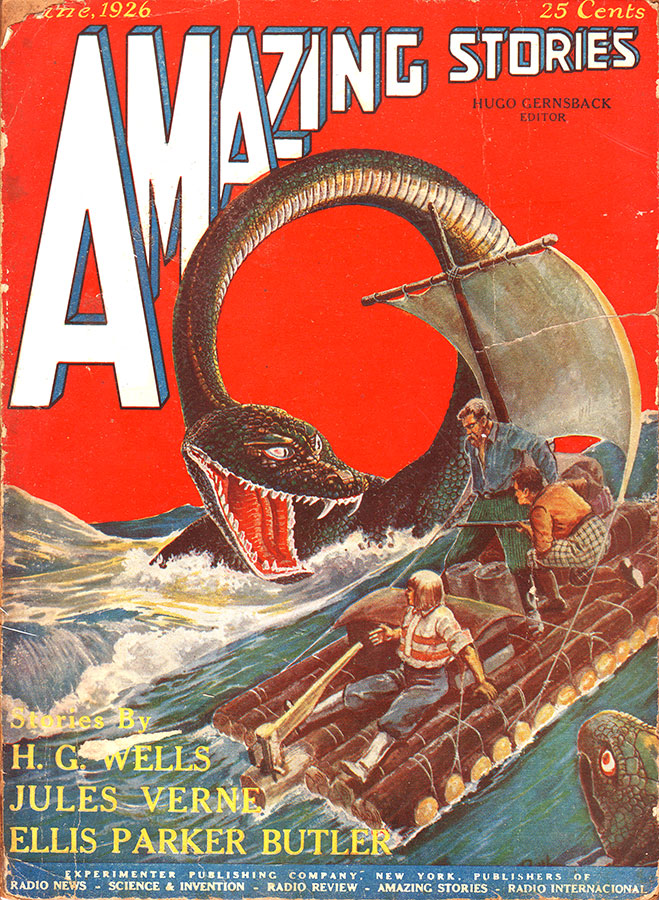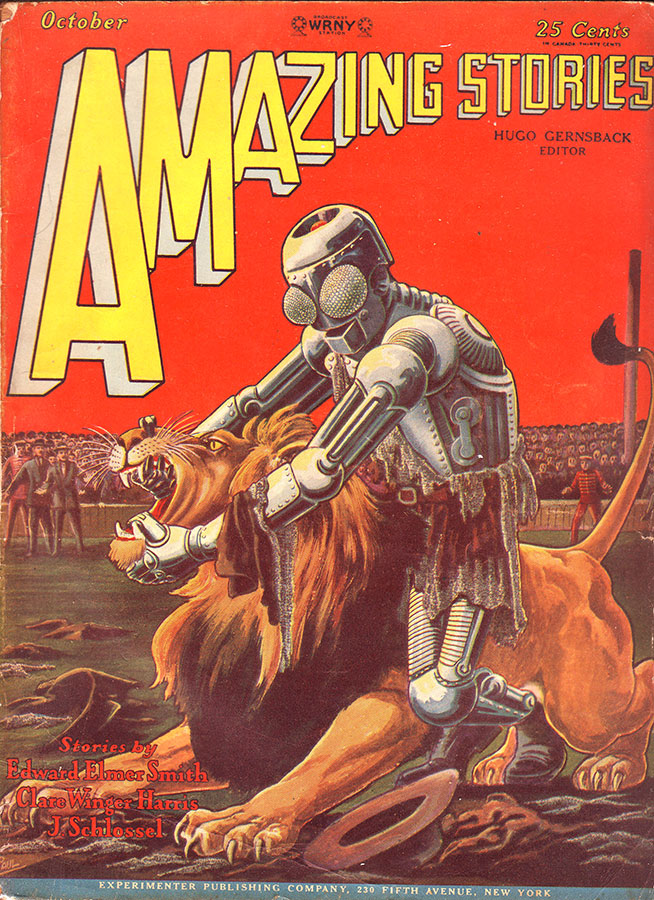 Meanwhile, one ERB creation, Tarzan of the Apes, continued to inspire imitator after imitator.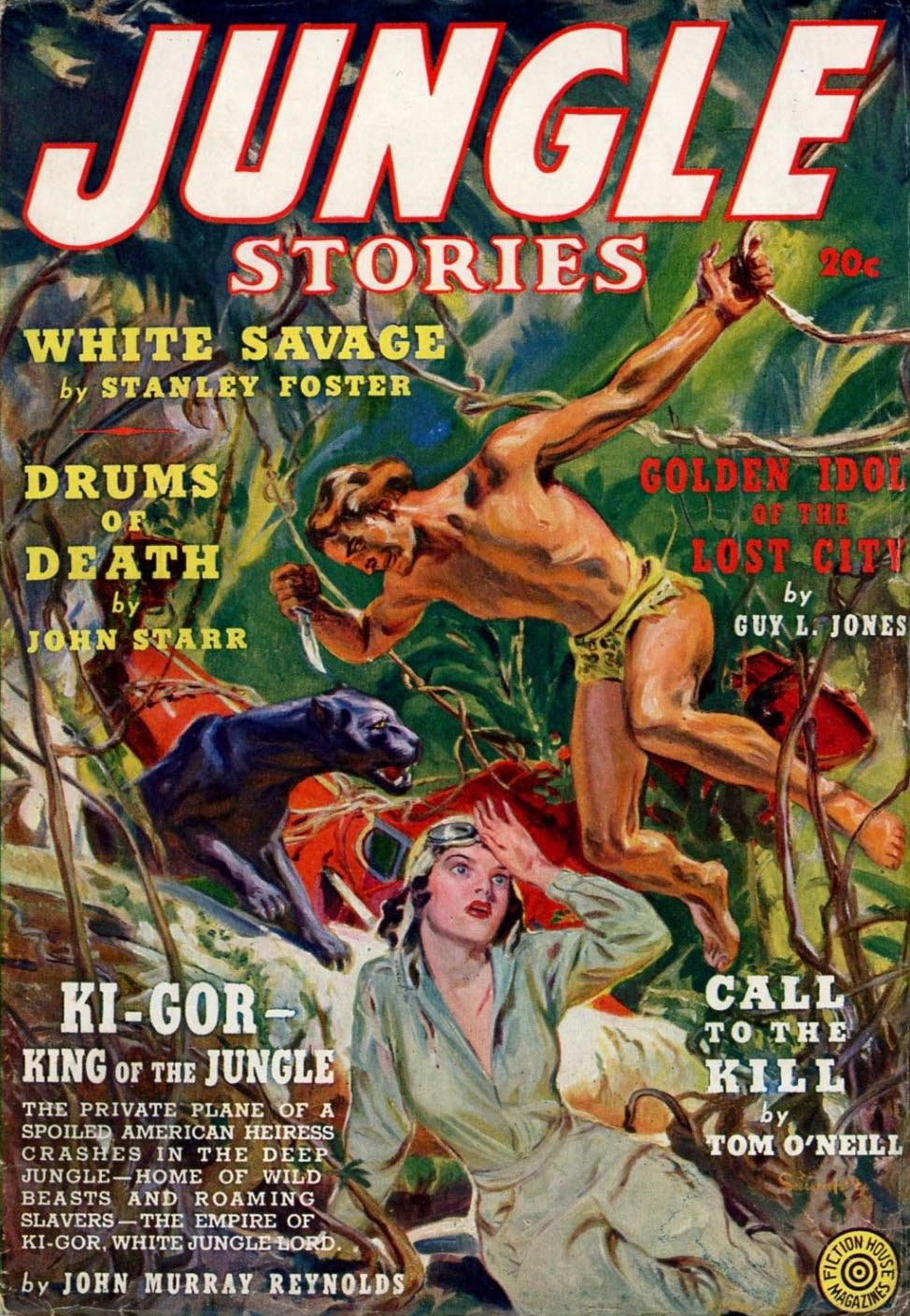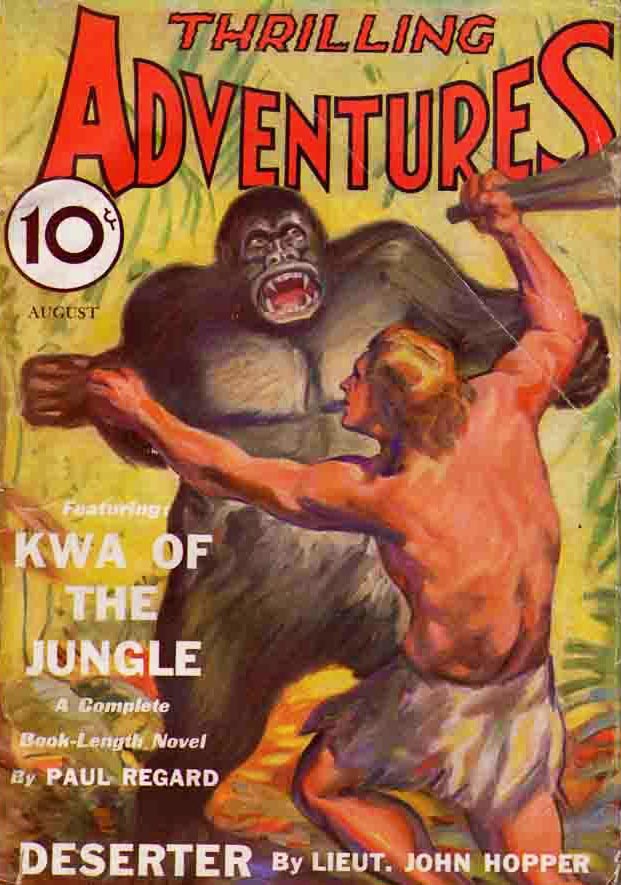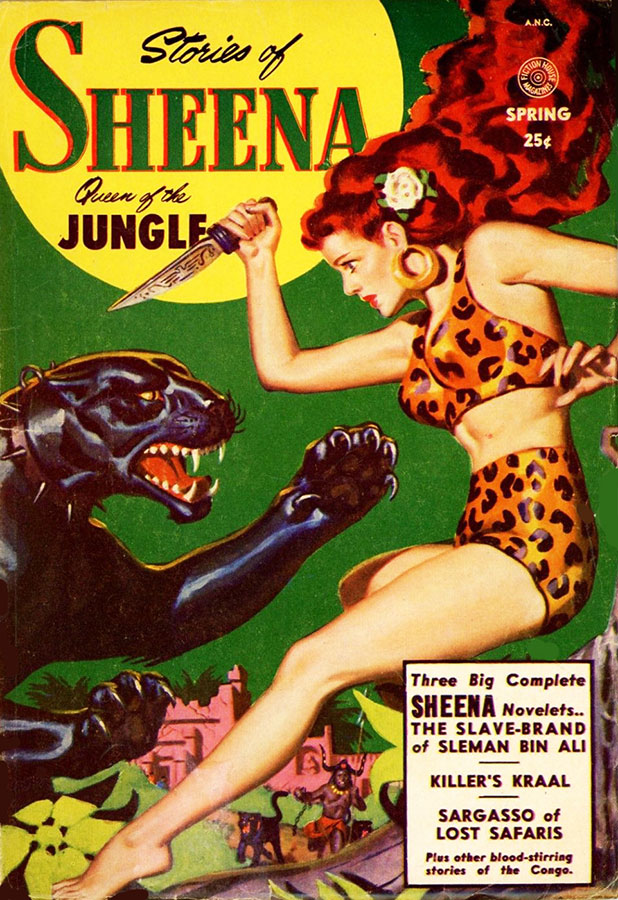 Here's a batch of covers from across the spectrum, including work by J. Allen St. John, a couple more by Monahan (
which shows that a hundred years ago the word "Sachem" was used to describe fresh water pearls
), and others--including Alex Schomburg's beautiful science fiction comic cover.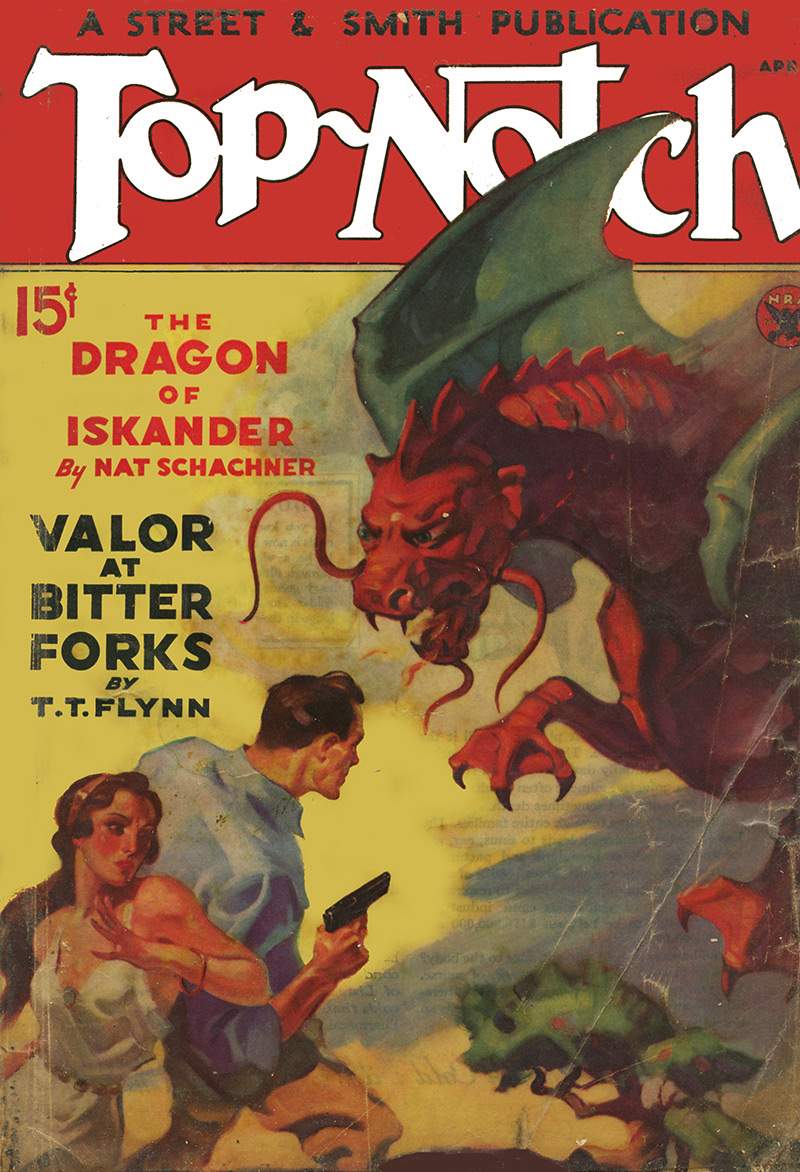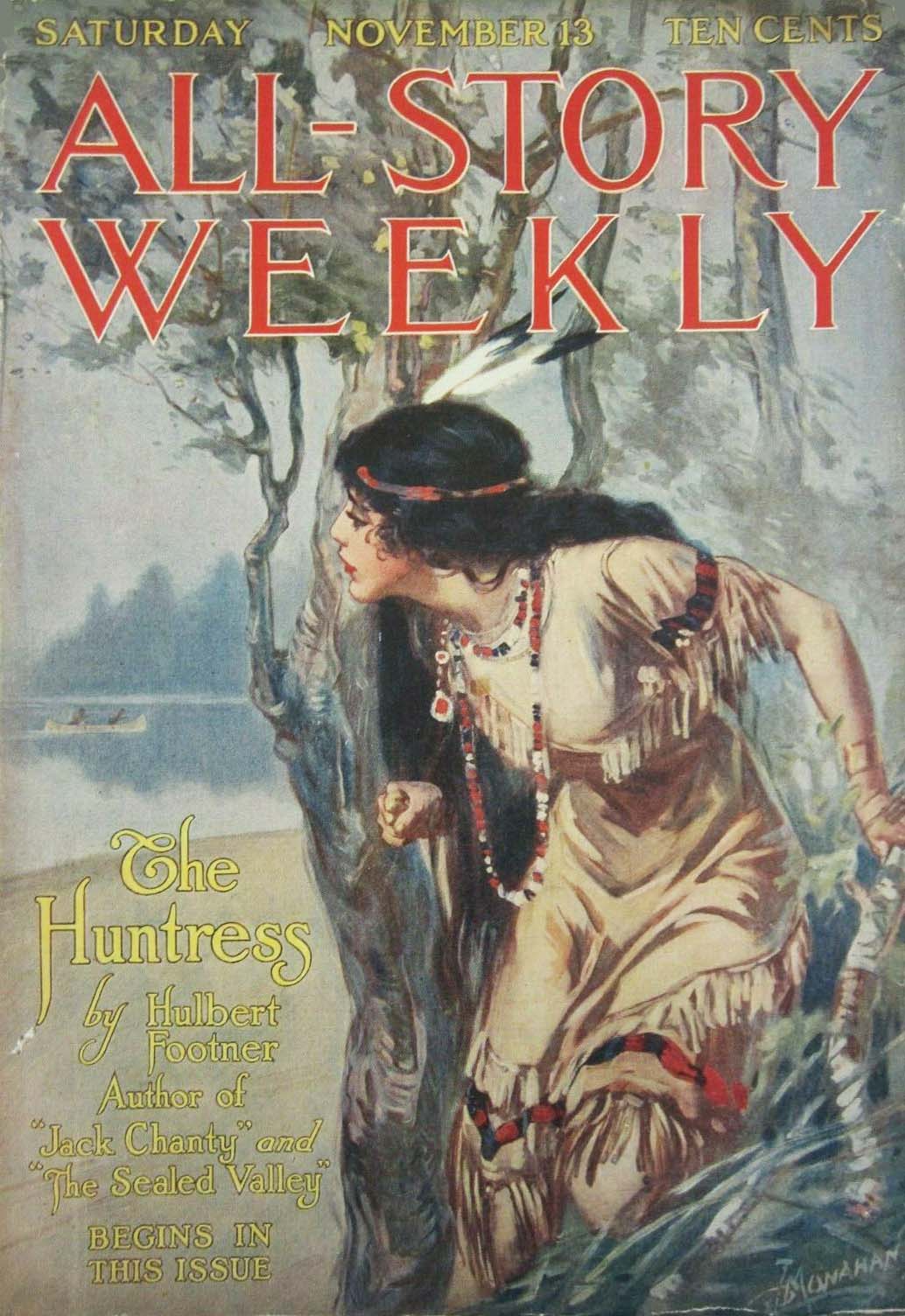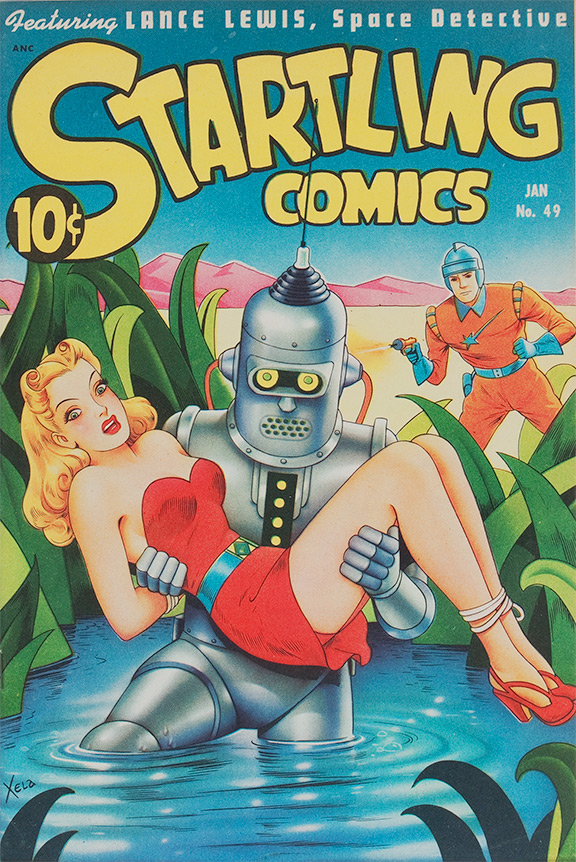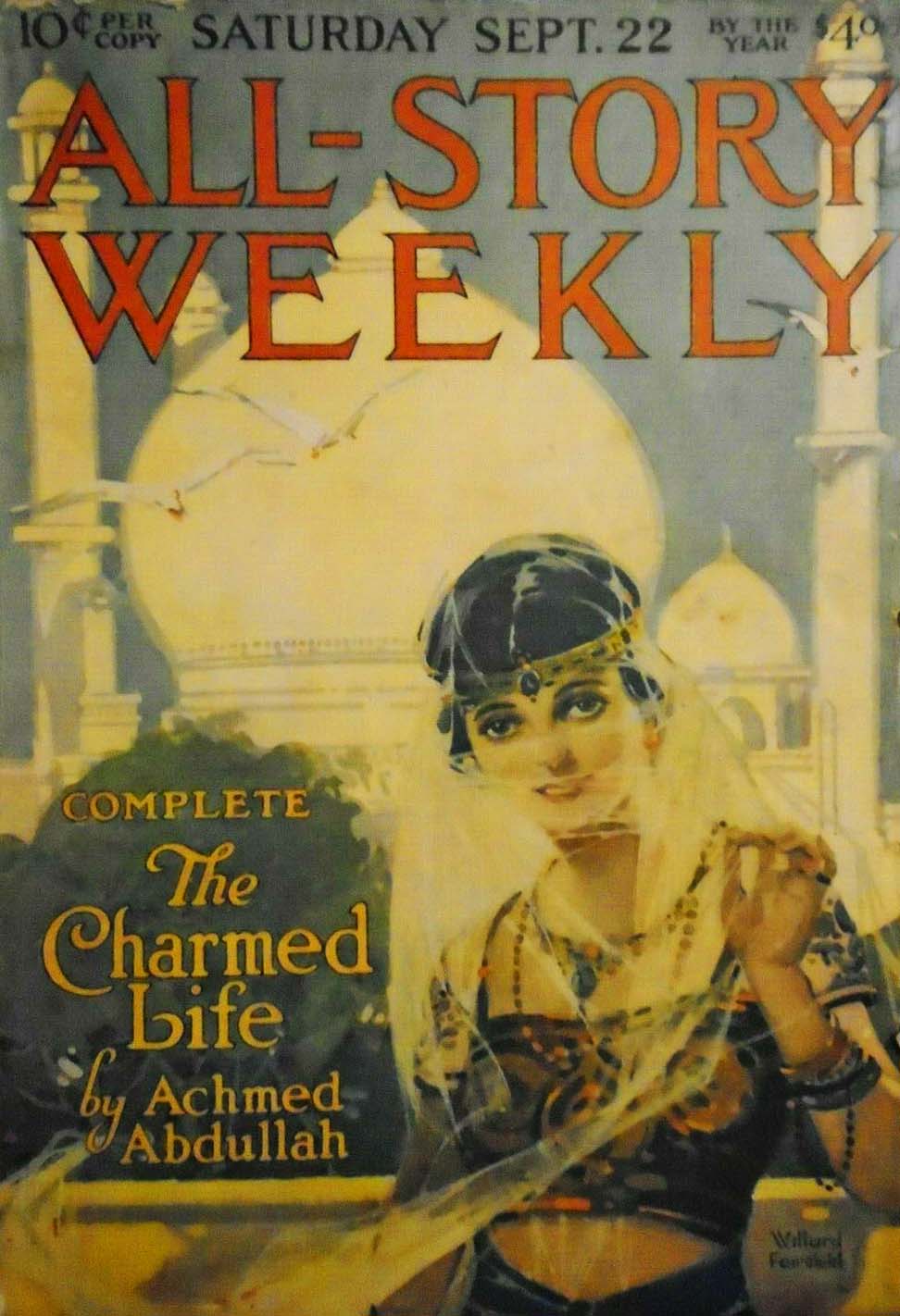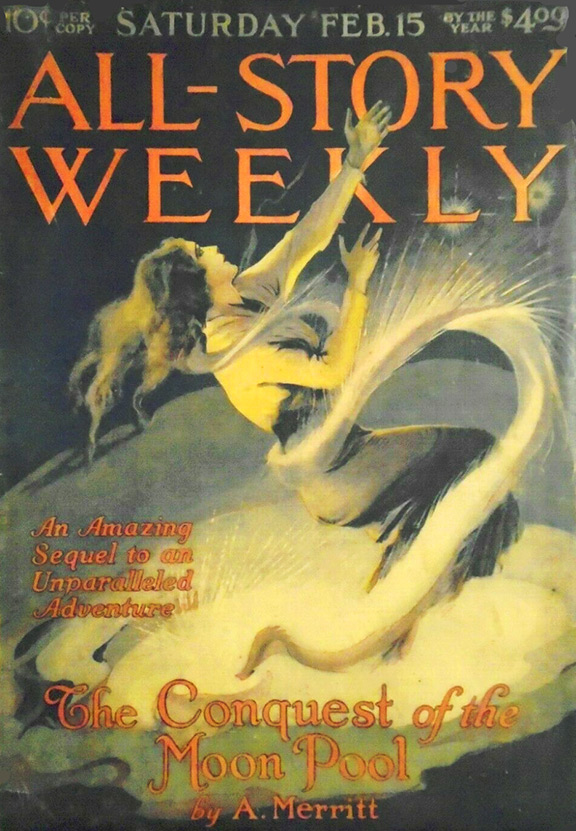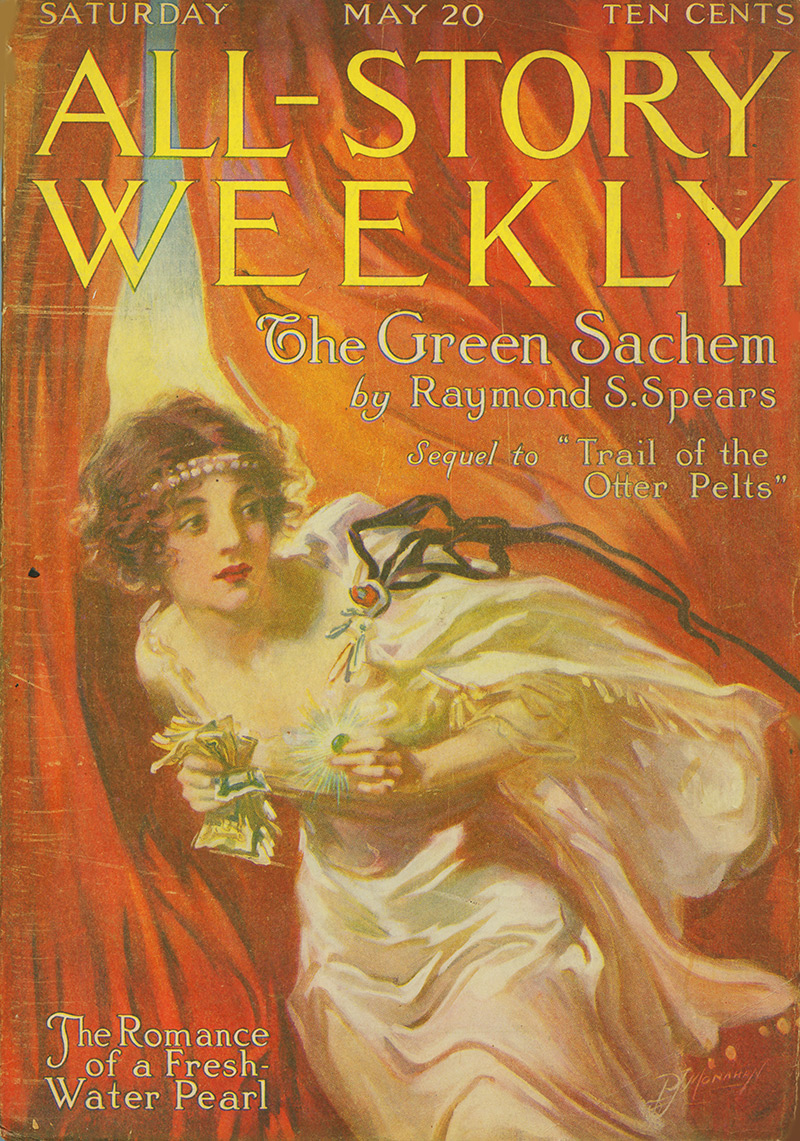 While working on my upcoming
Robert E. Howrd Art Chronology
,
I came across this first issue of
Golden Fleece
in my collection.
There is no Howard in it, but lots of other Pulp stalwarts like Talbot Munday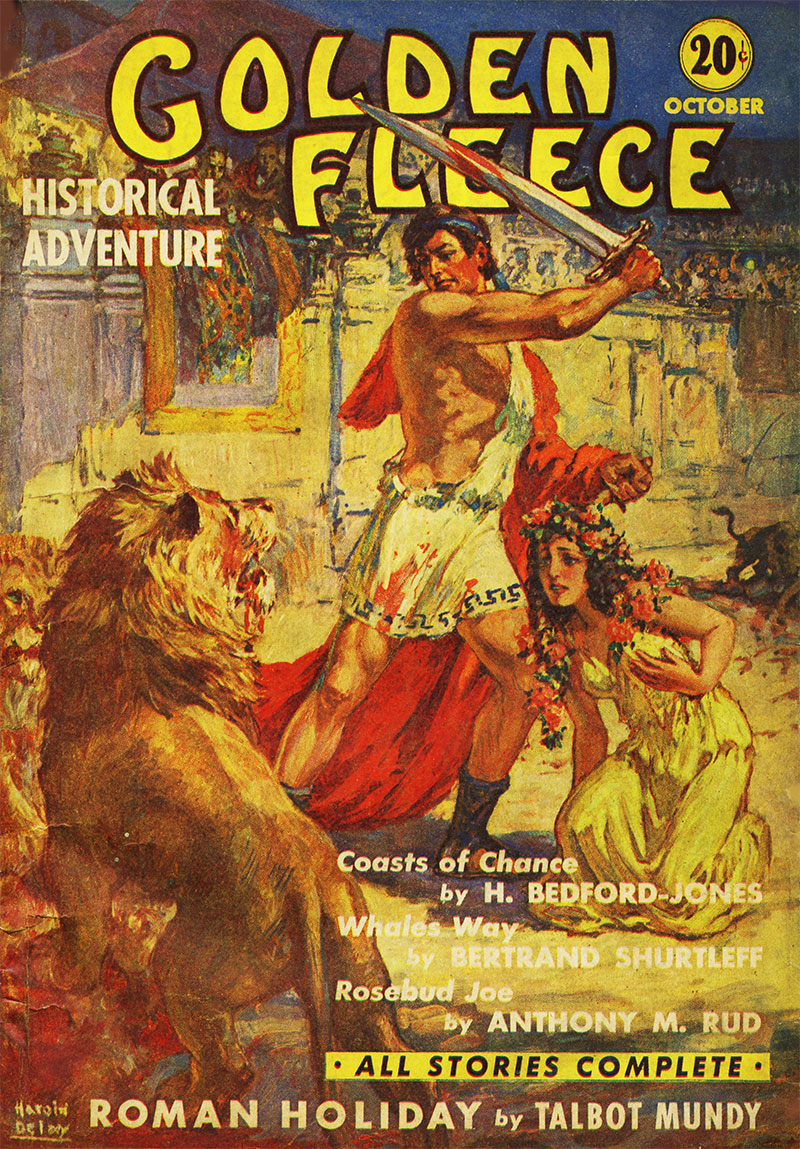 I hope you've enjoyed this spin through the world of old pulps. It barely scratched the surface of what those old magazine have to offer. If you'd like to know more about the man who inspired much of it, click this link to discover the
artistic history of Edgar Rice Burroughs
.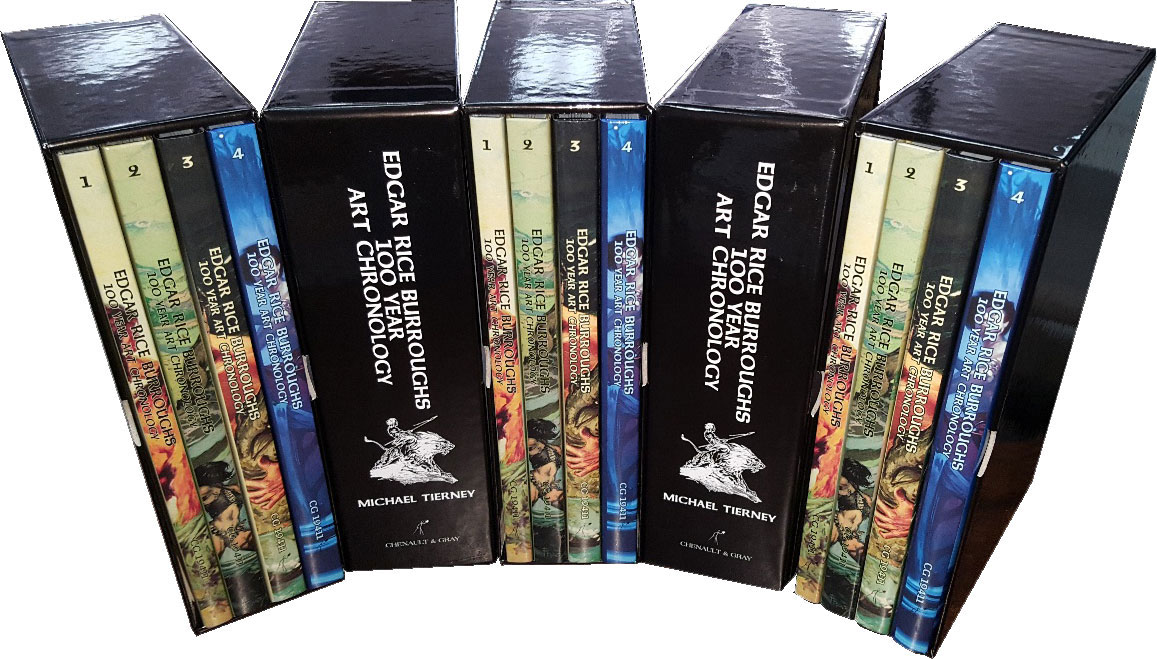 Here is a sneak peak at the covers for the Robert E. Howard Art Chronology:
If you like high adventure and stories that include travel to exotic locations, then you'll probably enjoy the
Wild Stars!
Click here to learn more about the
Wild Stars History.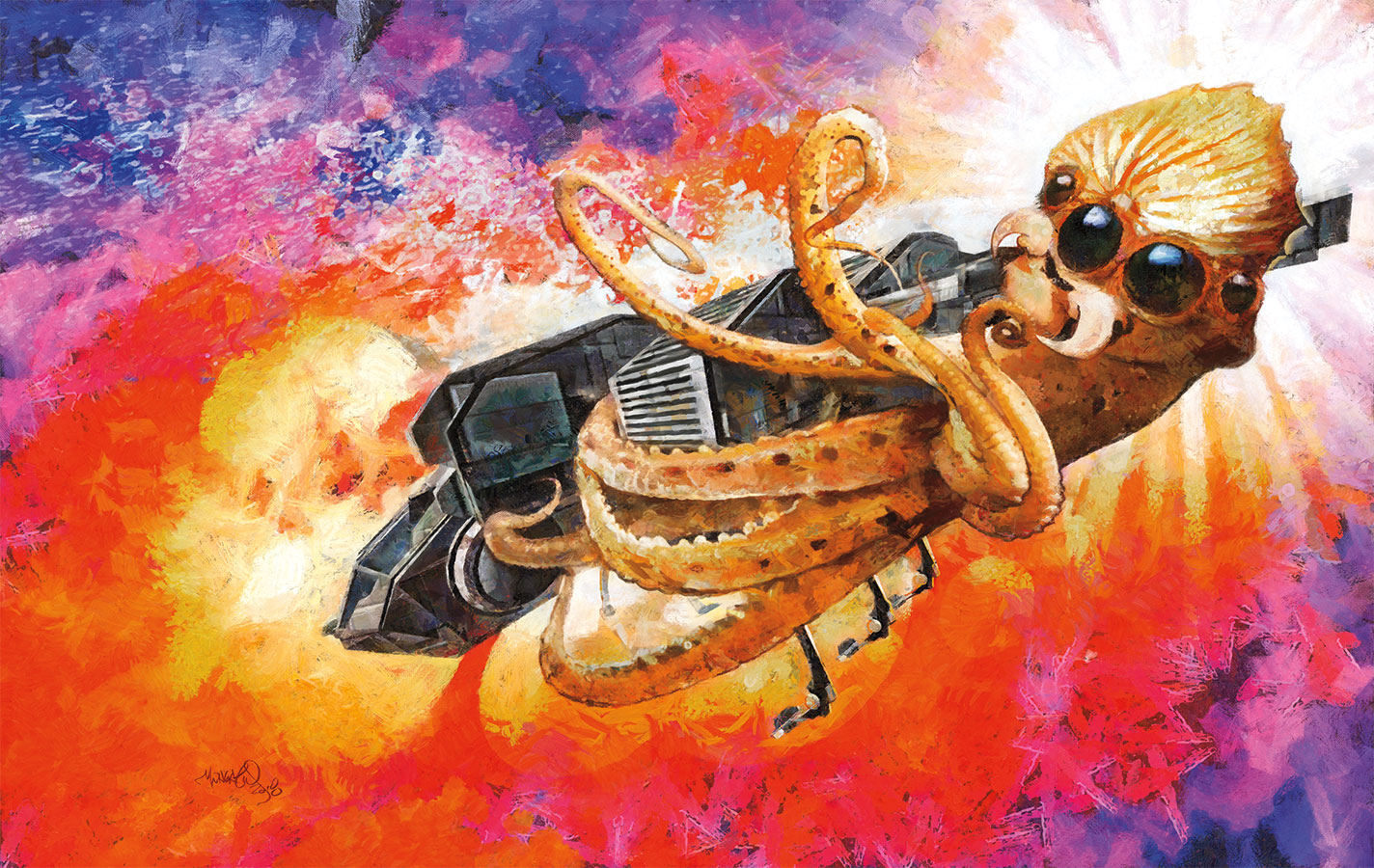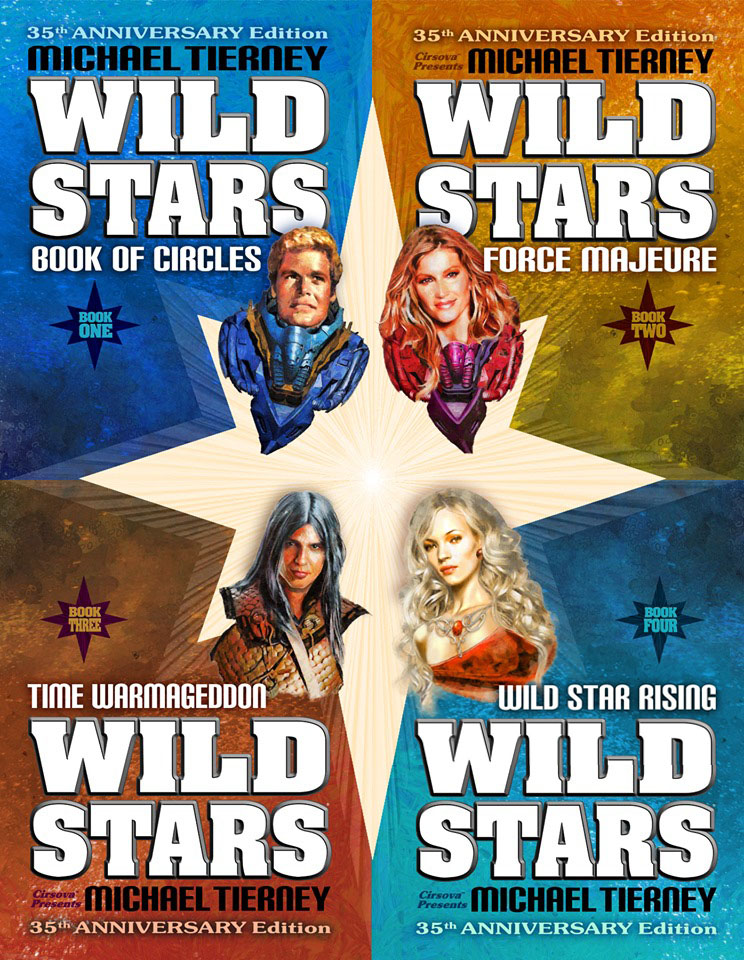 ---