Welcome

to the

WILD STARS!

---




The Comic Book Store

---

---

What's New

---

---

Wild Stars Navigational Chart:

Wild Stars History 1970s 1980s 1990s New Millennium 20teens Production Notes Mary Tierney Paintings Wild Stars 1 Preview

---

Videos:

---

---

---

---

---

Bonus Material

---

---

---

Contact Us

---

Site navigational tip:
Return to the homepage by clicking on the logo bar at the top or bottom of any page.

---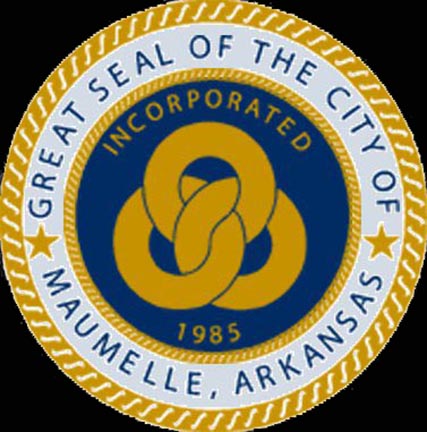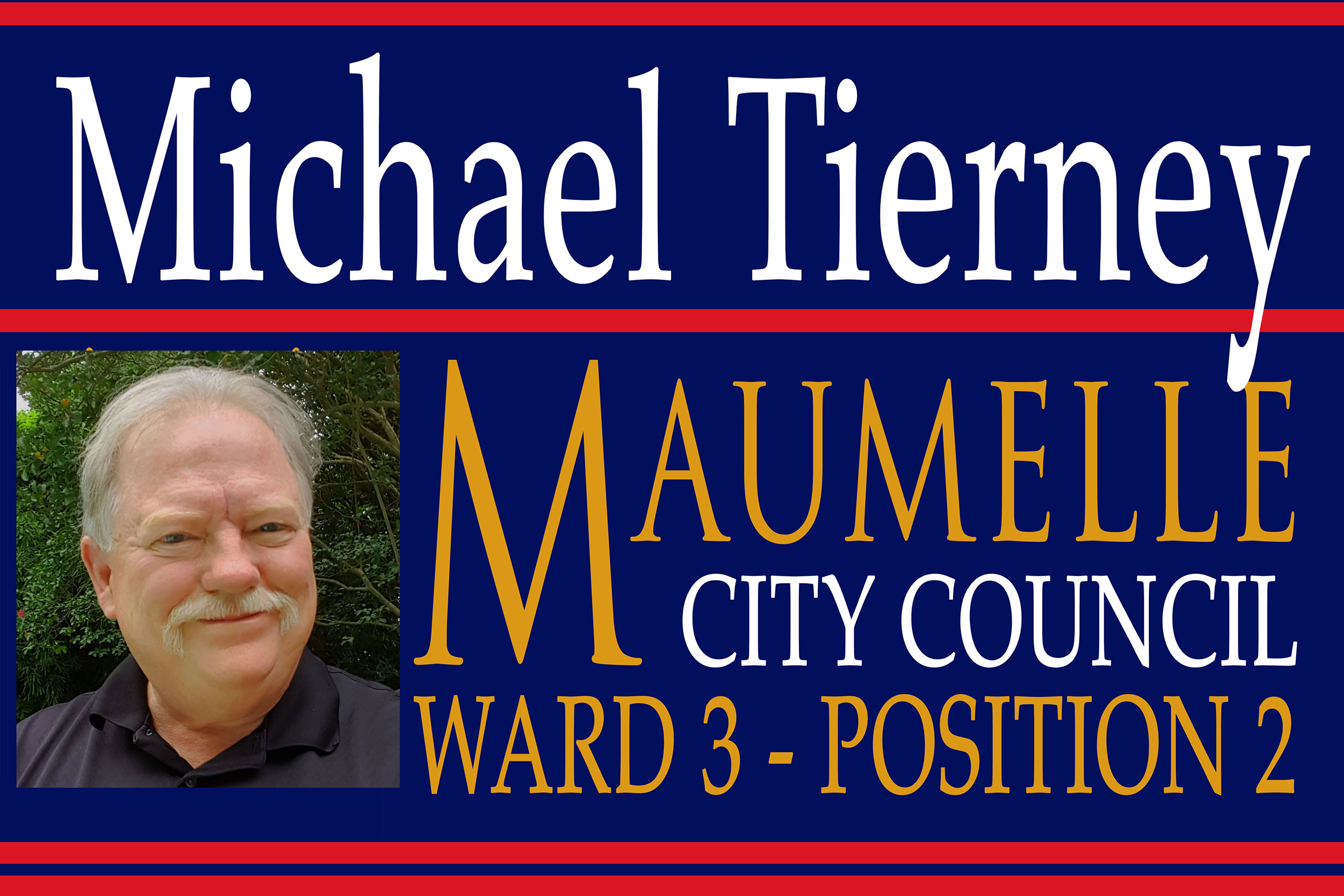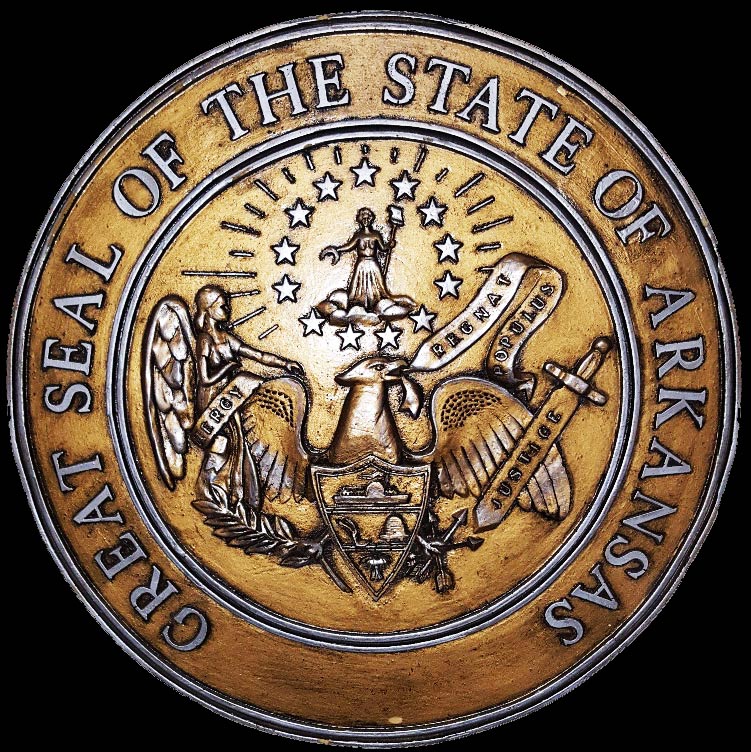 Maumelle City Council
February 19th 2019 Update
Tonight's City Council meeting, held on a Tuesday because of Monday President's Day holiday, was called to order when Mayor Norris quieted a raucous crowd.
This is a facitous statement -- being a cold and rainy night, there were no spectators in attendance.
But the levity reflects the good natured tenor of the meeting.

Mayor Norris gave his State of the City address, which was very concise and covered a wide array of city matters.

There are two points that I feel are the most important to share.
Improvements to the Victoria Circle drainage systems in order to relieve chronic flooding problems should be proceeding very soon.
The Mayor also proposed changing the improvement plan for Crystal Hill Road from the current four-lane plan down to two-lanes.
This will not only move much needed improvements forward, it will also act to reduce taxes by reducing the cost of the project.
I campaigned on both of these ideas, and fully support of the Mayor in this matter.

John Craft of Craft, Veach & Company gave a presentation of the audit report for the fiscal year of 2017, and answered questions afterwards.
The council will review this report and discuss it with Mr. Craft again next meeting.
At first glance, I see no problems with the report as presented.

Director of Econmic Development Judy Keller pre-screened a business recruitment video, which will soon be released to the public.

Shannon Vega, Maumelle's Director of Finance gave a presentation about the state of Maumelle's current, 2019 budget.
---
February 5th 2019 Update

Roundabouts were discussed twice at last night's City Council meeting.

On Tuesday, February 26th, a presentation about the placement of a roundabout at the intersection of Odom South and Club Manor will be held between 4 and 7PM at the Center on the Lake.
This will be an informal presentation, with engineers available to answer any questions, so drop by at your convenience to ask questions and have your opinions heard.

The possibility of placing a roundabout where Counts Massie connects to White Oaks was discussed again.
The Council approved a $6,000 traffic study to evaluate the need of a roundabout, or possibly the conversion of this intersection into a four-way stop.

In the same vicinity, the Council also approved changes made to a previously approved Preliminary Plat and Preliminary Development Plan for a subdivision located due north of Natural Trail.
This will be an Independent/Assisted Living/ Memory Care complex located northwest of Diamond Park Lane.
So, when construction begins, be advised that what will look at first glance like an apartment complex is actually an Assisted Living complex instead.
Sadly, Assisted Living complexes are not known for having traffic.

Other Council business included approval of a conditional use permit for an Event Center named Gather Arkansas, which will host smaller evnts like craft classes, workshops and vendor events.
A sign posted by the Planning Commission that requested public comment drew fourteen responses -- all of them positive.

The Kimberly-Clark bond issue for a $110 Million dollar expansion in Maumelle was approved for an emergency advancement as the second and third readings were both made, and the bond approved.

Another revisement to a prelimiary plat was also approved for Phase 24-B of Country Club of Arkansas.


---
January 23rd 2019 Update
Last night's City Council meeting was fairly uneventful.

A code of conduct for city officials was passed.
This is the same resolution as they have passed each of the last several years, which delineates proper conduct and civility.

A counter-offer was received from a former city employee who is suing for work performed during break times.
The Council voted to reject this counter to the Council's previous offer to settle.

Several other matters were discussed in a fairly open forum, which included the setting of a Public Hearing on Tuesday, February 26th, 2019, to discuss the roundabout being engineered for the intersection of Club Manor and South Odom.
This meeting will start at 4PM and run for at least two hours.

Another topic was the possible addition of another roundabout where Counts Massie meets White Oaks, which leads to the 3rd Interstate Interchange soon to start construction.
This intersection becomes Commerce CV to the South, and Diamond Park Lane to the North, which connects with Country Club Parkway. Studies and engineering reports were discussed.

I made the suggestion of turning this intersection into a four-way stop.
Mayor Norris will be following up on this with Mayor Smith of North Little Rock.
Being an intersection shared by the two cities, participation by North Little Rock would be required to resolve this possible traffic congestion point before it becomes a public safety hazard.
I will keep you informed on the progress in this matter.

Tommorow night is the Maumelle Area Chamber of Commerce's Annual Banquet.
I apologize in advance for being unable to attend.
That same night is also the next meeting of the Maumelle Planning Commission, and I will be atteneding that instead, in order to report to the next City Council meeting on the proceedings.
There are nine items on the Planning Commission's agenda which will later be brought before the Council.

Last week Mayor Norris, City Clerk Timmons, City several Council members and others including myself attended the 2019 Arkansas Municipal League Annual meeting held in the Statehouse Convention Center in Little Rock.
Numerous events were held, including Government 101 classes for newly elected officials.
At the banquent former Maumelle Mayor Mike Watson was honored for his years of service.
---
January 8th 2019 Update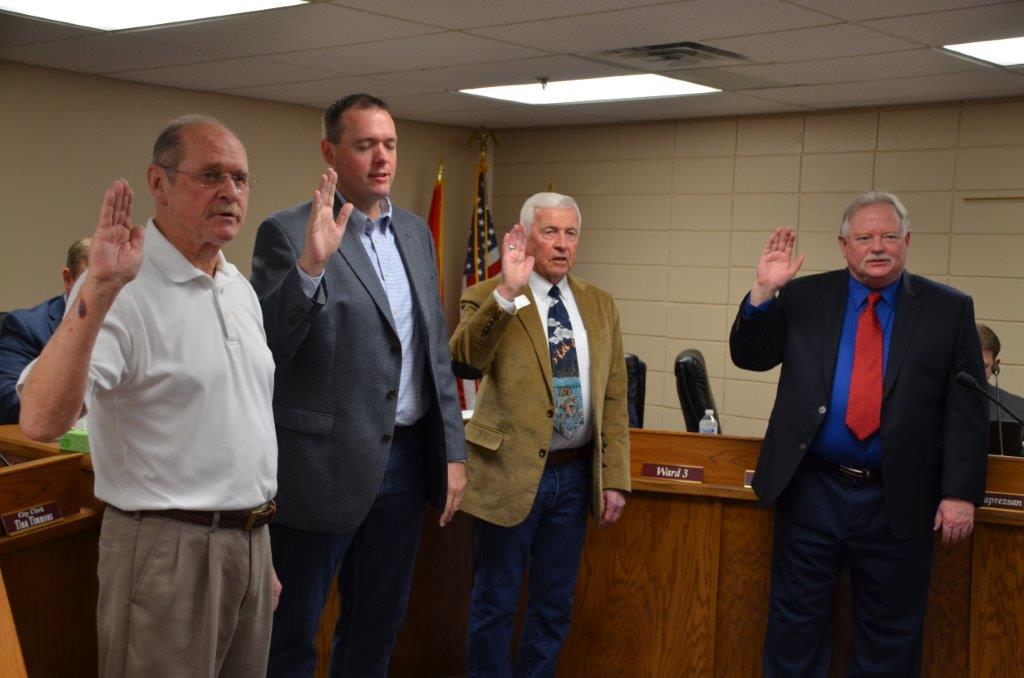 photo by Jack Stowe
Last night all the newly elected Aldermen were sworn in on the Maumelle City Council. Shown from left to right are Ken Saunders, Chad Gardner, Jess Holt, and myself. Chad and I are first-timers, whereas Ken and Jess are incumbents.

Other Council business included the swearing in were our new Mayor Caleb Norris, incumbent City Clerk/Treasurer Tina Timmons, and new City Attorney Melissa Krebs.

New business conducted was the Council's approval of a resolution to support Kimbery-Clark's $100-120 Million expansion of their Maumelle facility. Kimberly-Clark will issue a bond to finance this expansion, which will enjoy tax benefits during the term of the bond. Those benefits will not extend to K-C's current facilities. There is no financial risk to Maumelle with this measure, and considering how Kimberly-Clark just closed their facilities in neighboring Conway, this should help ensure Kimberly-Clark's continued presence in our city for the long-term.
---
December 3rd 2018 Update
Here is the 2019 Budget that was pased in tonights (December 3rd, 2018) Maumelle City Council meeting, for those who would like a closer look at the proposed budget and actual expenses for previous years. Click

here

or on the image below to veiw a larger image.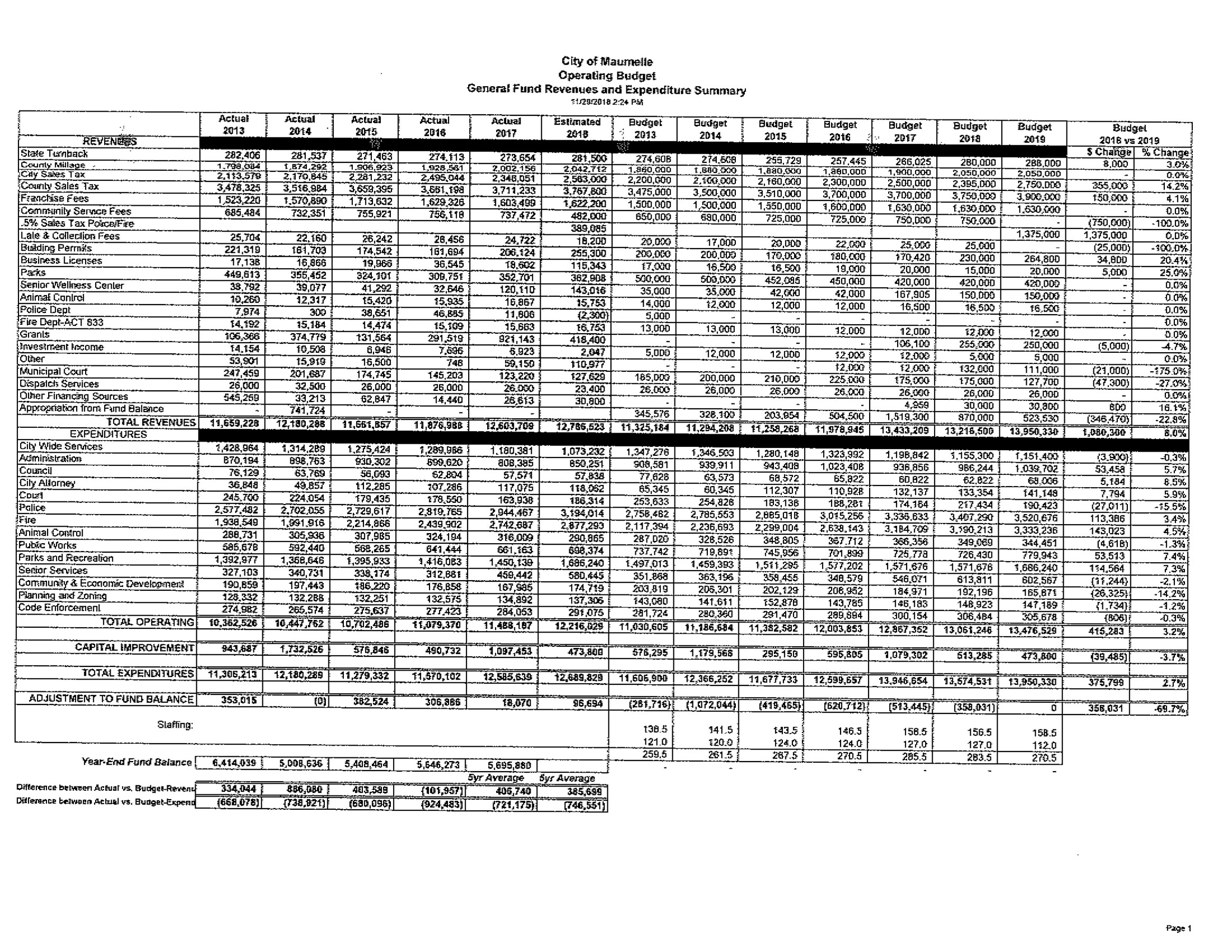 ---
Here is

a link

to my 2018 Campaign page.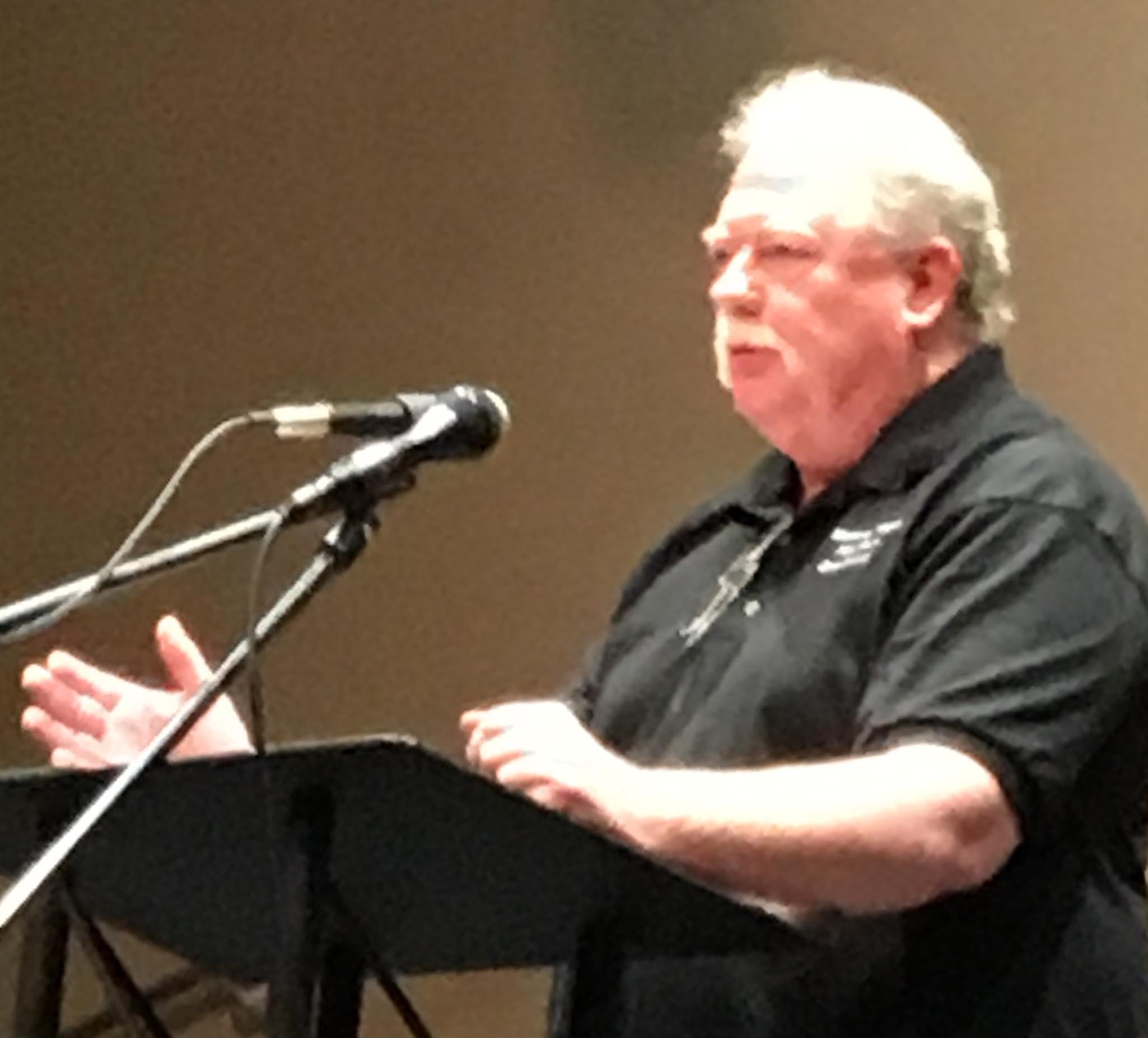 photo by Shannon Odom
---
Click on the map below to find your Zoning: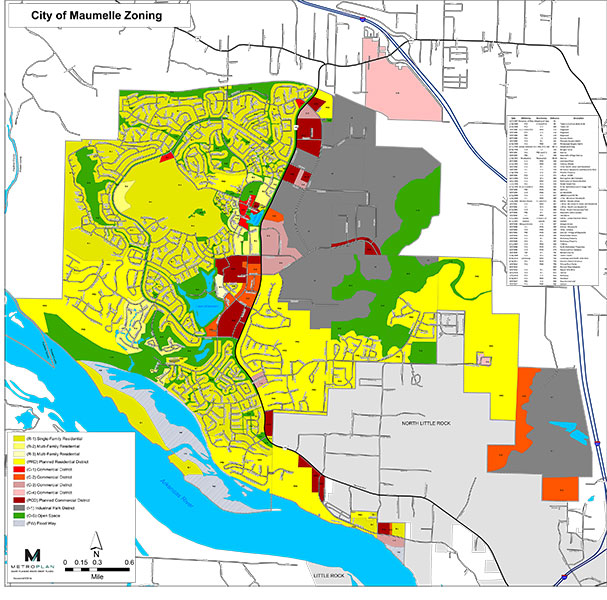 ---
Click on the map below to find your voting ward: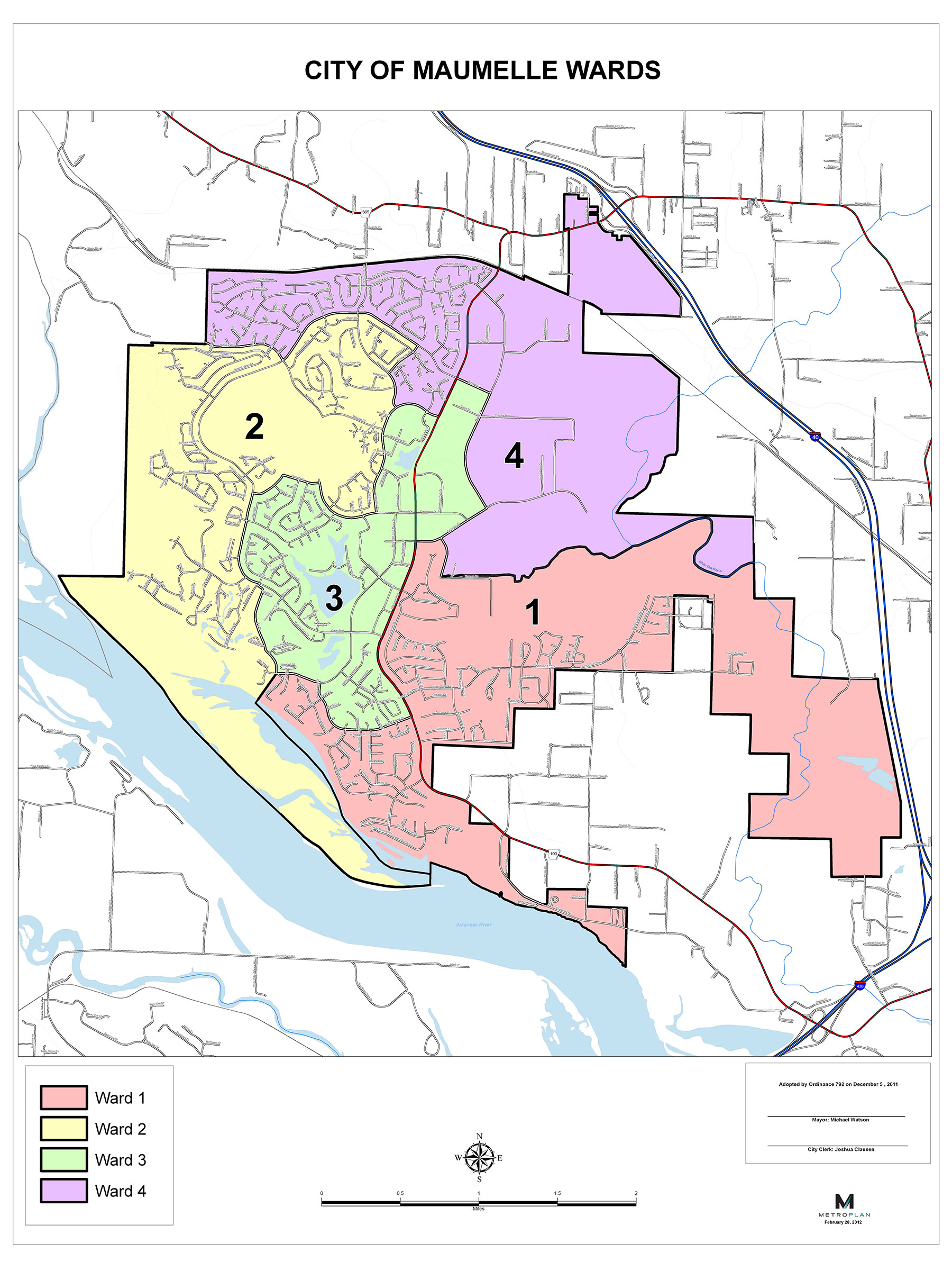 ---
The State of Arkansas has it's own long-range planning, called Long Range Intermodal Transportation Plan (LRITP), with a vision that reaches to 2040. You can access the public record of this plan on the following link:
http://www.arkansashighways.com/Trans_Plan_PolicyARDOT_LRITP_ExecSummary_Final.pdf
wildstars.net
wildstars.biz
thewildstars.biz
thewildstars.ca
wildstars.club
wildstars.co
thewildstars.co
wildstars.guru
wildstars.info
thewildstars.info
thewildstars.me
wildstars.mobi
thewildstars.mobi
thewildstars.org
wildstars.pro
wildstars.us
thewildstars.us
thewildstars.ws
wildstars.xyz
michaeletierney.com
michaeletierney.net
michaeletierney.org
michaeletierney.info
littlerocketpublications.com
littlerocketpublications.net
littlerocketpublications.org
littlerocketpublications.info
---