July 14, 2021 Update!
Chenault & Gray have set up a pre-launch page for the upcoming Kickstarter that goes live on July 27.
Sign up there to be the first notified and become eligible for early bird bonuses!
Also, today it was announced that
Sara Frazetta
, uber-illustrator extraordanair
Frank Frazetta's
granddaughter, has agreed to create an exclusive pen-and-ink illustration of Conan and Belit!
Everyone involved is thrilled to welcome Sara to the project!
She sent along this sample of her work to share.
Sara is also one of the owners and founders of
Frazettagirls.com
,
where the family promotes the rich legacy of their grandfather!
Clink
THIS LINK
or the image below to access the pre-launch Kickstarter page: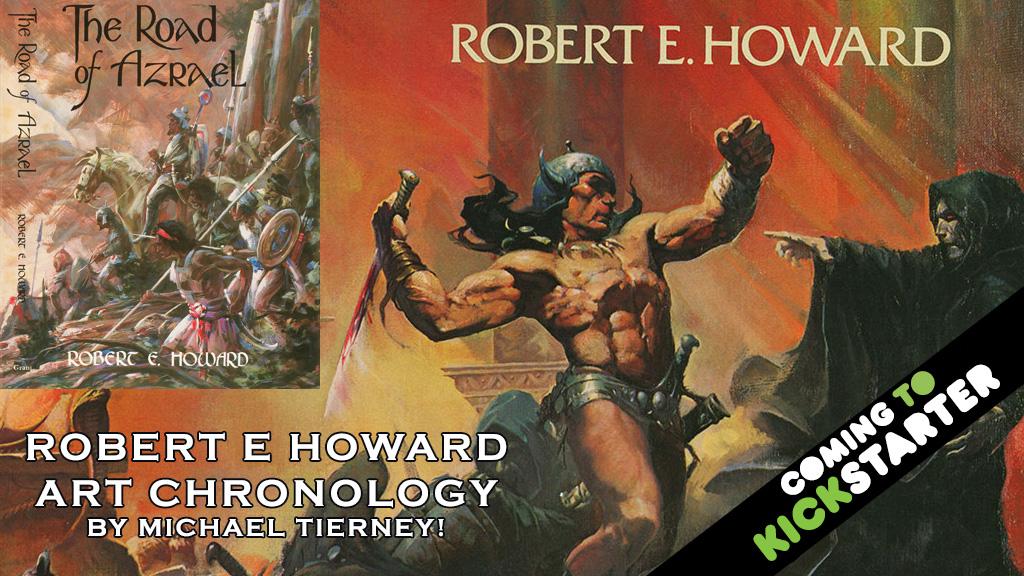 ---
October 26, 2020 Update!
Here is a sneak preview of a few raw, unedited pages from Volume One: The Pulps of next year's
Robert E Howard Art Chronology
.
Howard created some of the all time great heroes of powerful action and heroic deeds, and you'll see a few of them featured here.
What follows is but the briefest taste of what lies in store for readers.
We'll start with his entry into
Ghost Stories
--a tale that for decades went unidentified as being by Howard.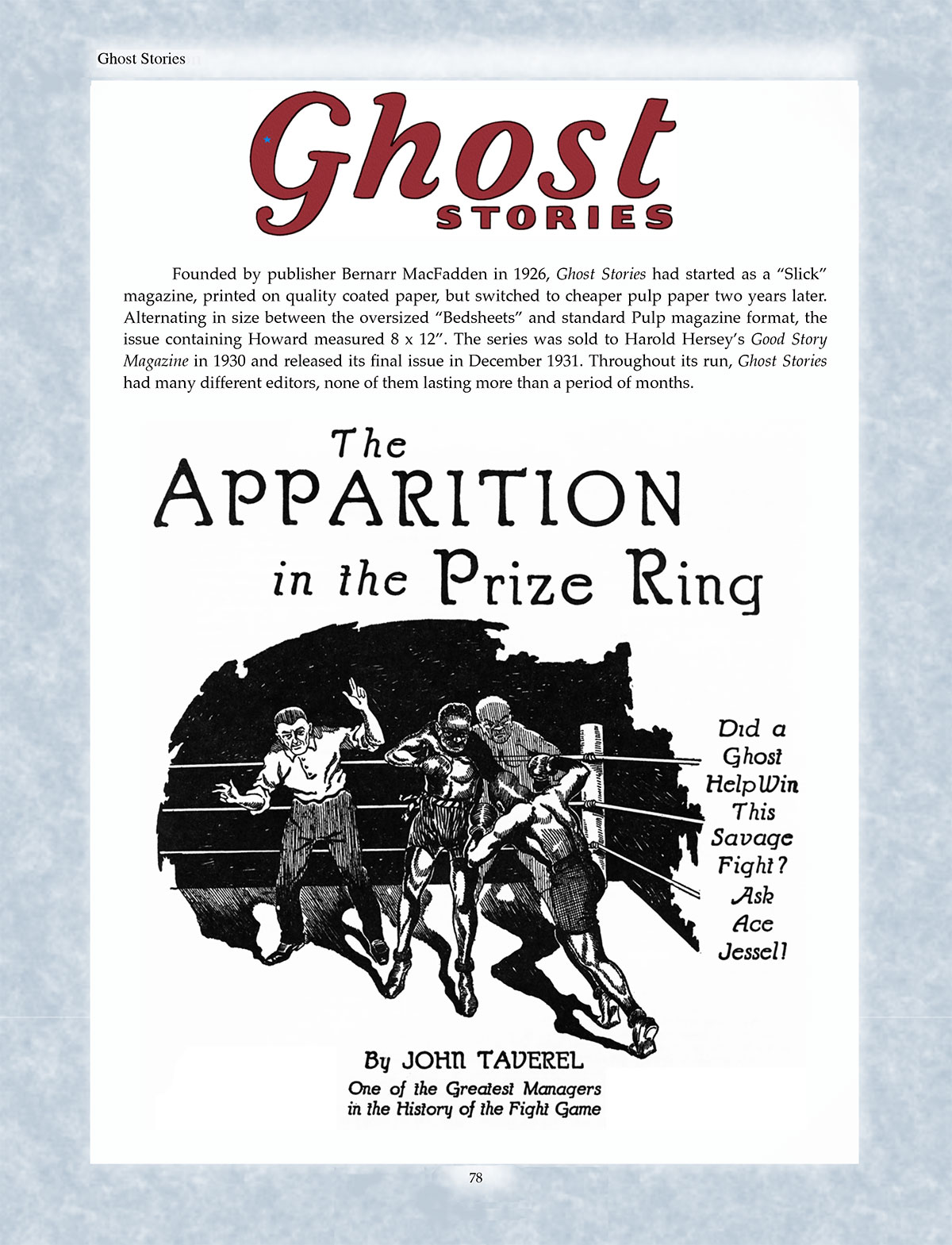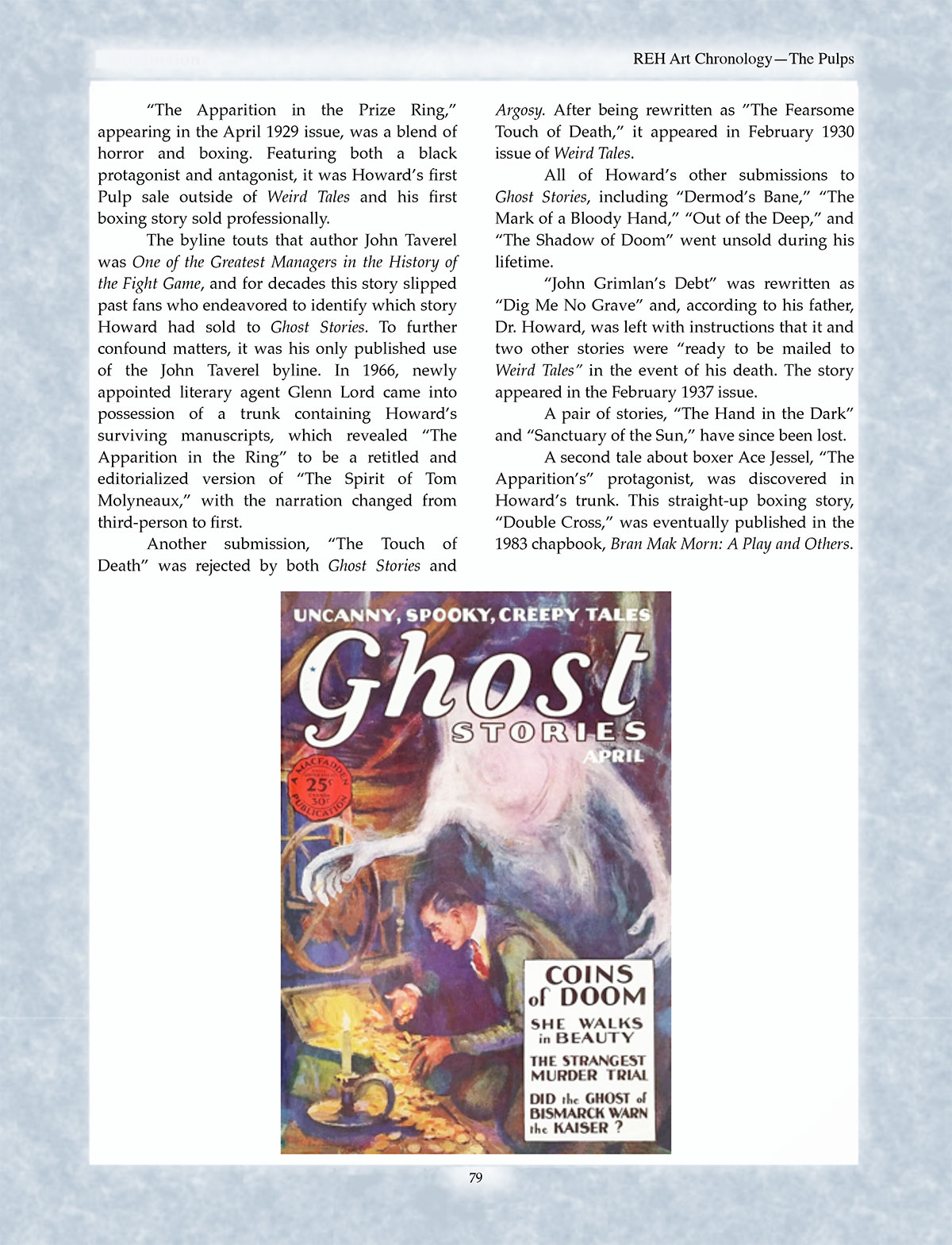 The puritan Soloman Kane roamed the world on a quest to rid it of evil: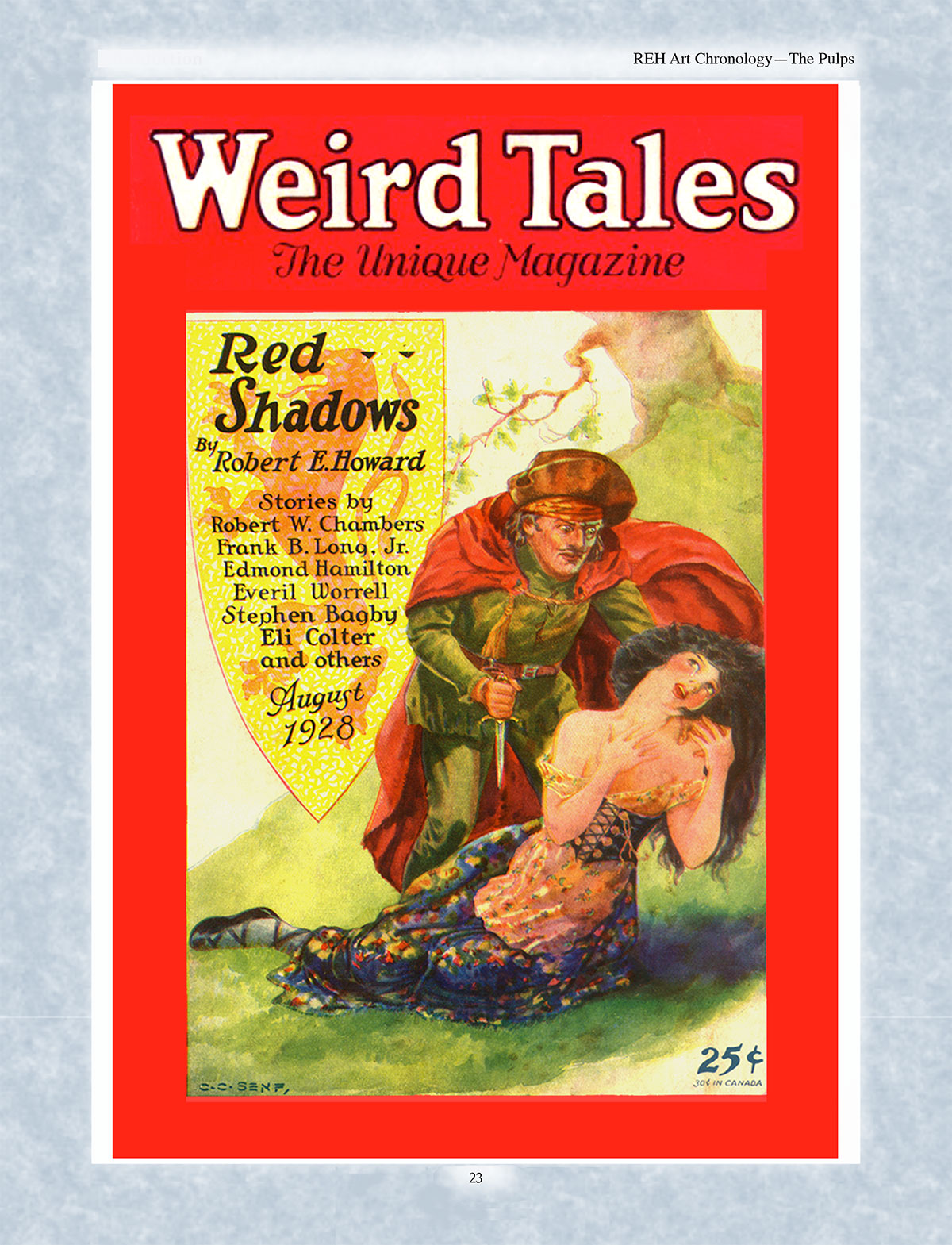 In Howard's onlly Conan novel, the barbarian king of Aquilonia meets his future queen, Zenobia, when she saves his life in one of many Conan covers by artist Margaret Brundage.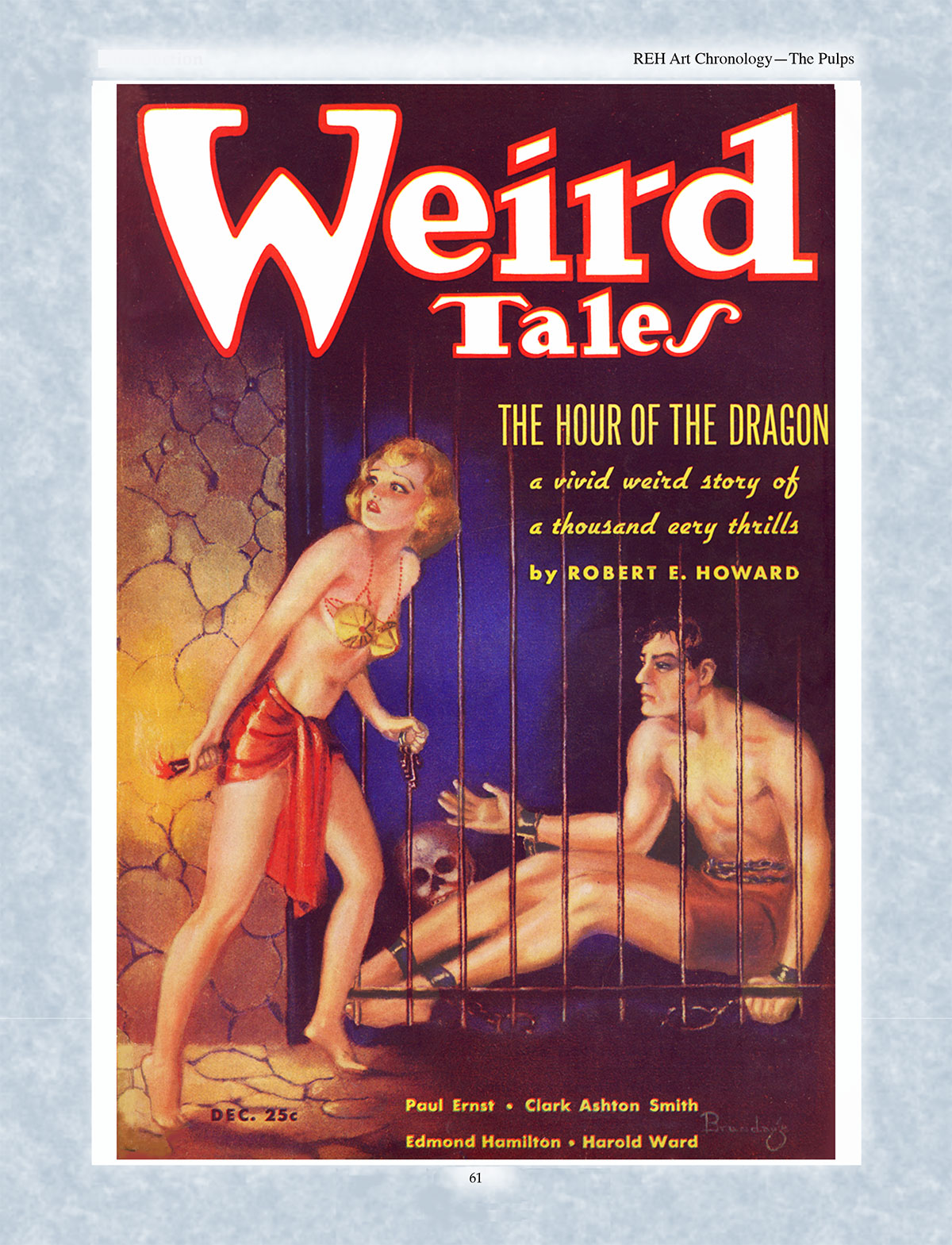 Sailor Steve Costigan was featured in more stories by Howard than any other character, shown here in this never before reproduced image from
Fight Stories.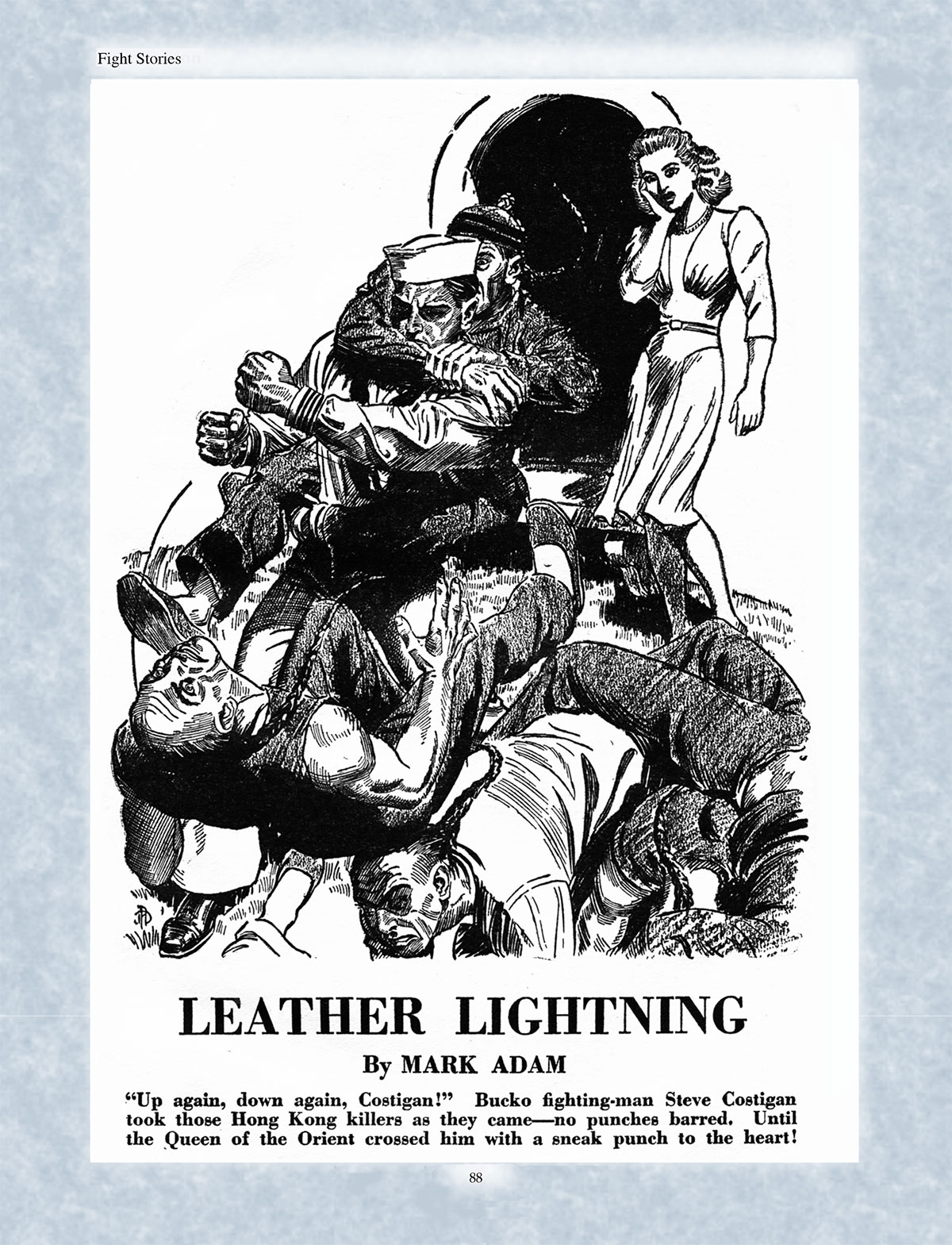 A boxing enthusist himself, Howard created many tales about the fine art of pugilism.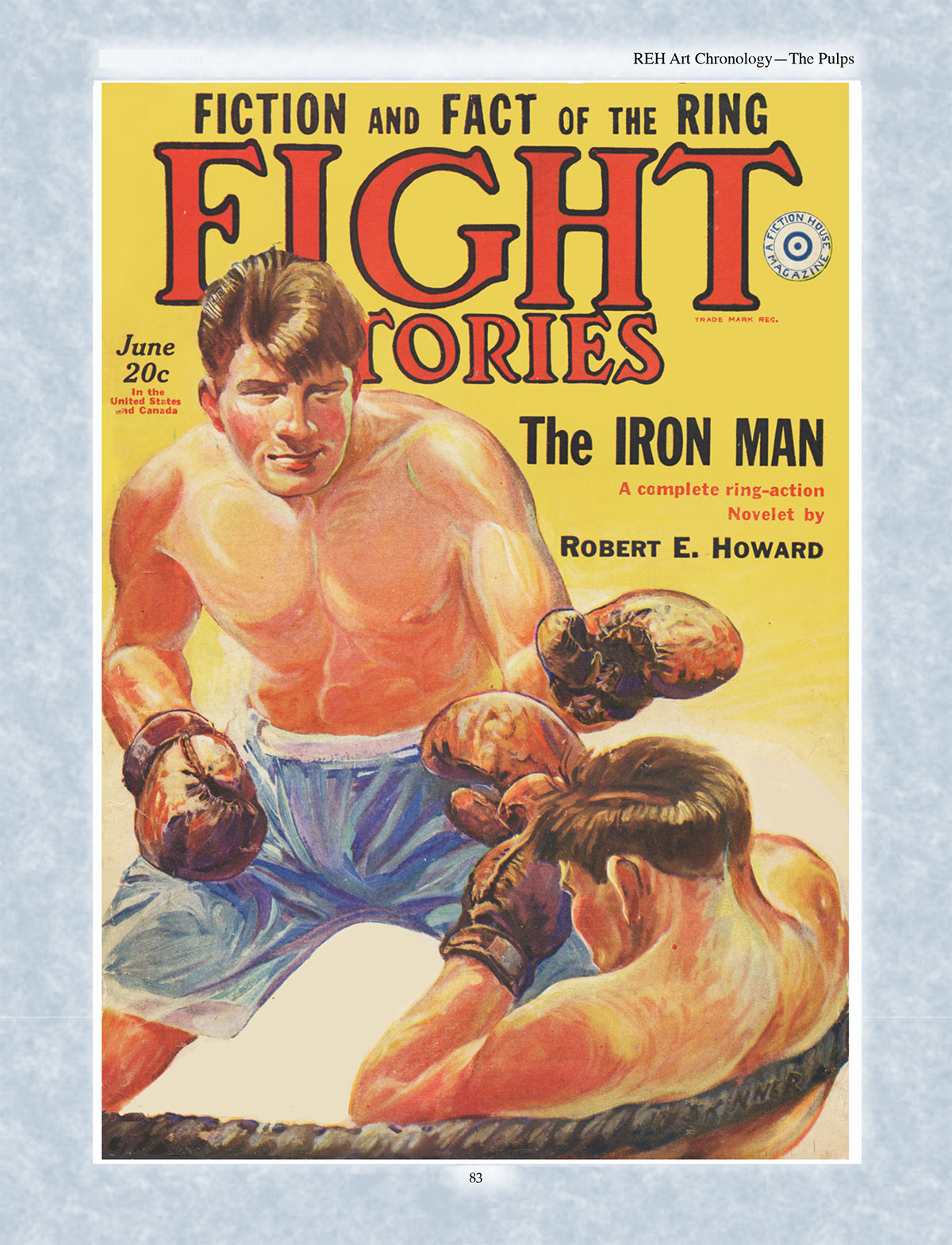 Another of Howard's populat characters was the he-man of the mountains, Breckenridge Elkins, whose stories were infused with equal doses of wild action and wild humor.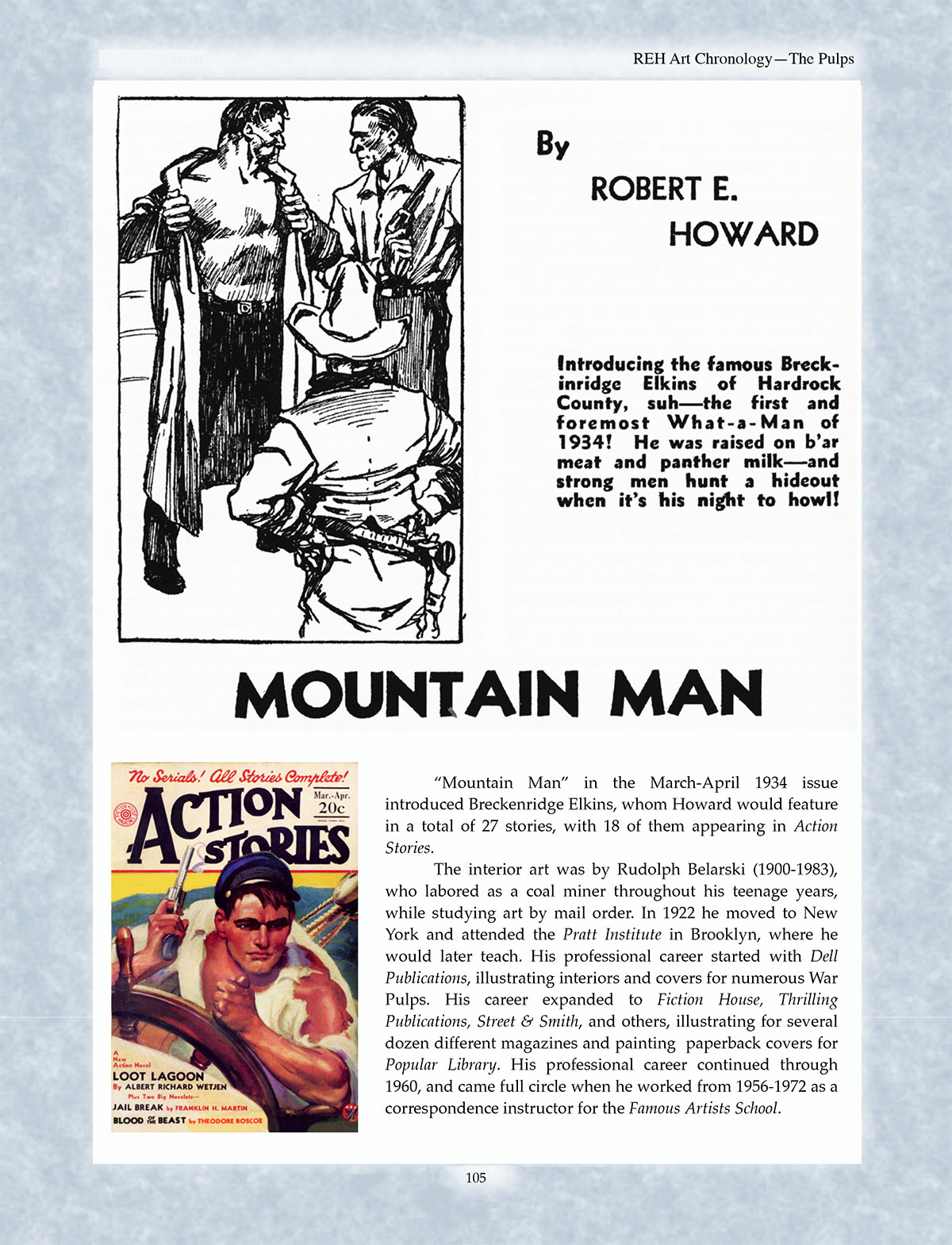 ---
"The contracts between the Conan Properties and Robert E Howard Properties, and publisher Chenault & Gray
were finalized over the Independence Day weekend.
"So it is now official!
"My
Edgar Rice Burroughs 100 Year Art Chronology
is about to have a brother!"
Michael Tierney--July 5, 2020
COMING IN 2023
---
wildstars.net
wildstars.biz
thewildstars.biz
thewildstars.ca
wildstars.club
wildstars.co
thewildstars.co
wildstars.guru
wildstars.info
thewildstars.info
thewildstars.me
wildstars.mobi
thewildstars.mobi
thewildstars.org
wildstars.pro
wildstars.us
thewildstars.us
thewildstars.ws
wildstars.xyz
michaeletierney.com
michaeletierney.net
michaeletierney.org
michaeletierney.info
littlerocketpublications.com
littlerocketpublications.net
littlerocketpublications.org
littlerocketpublications.info