Welcome

to the

WILD STARS!

---




The Comic Book Store

---

---

What's New

---

---

Wild Stars Navigational Chart:

Wild Stars History 1970s 1980s 1990s New Millennium 20teens Production Notes Mary Tierney Paintings Wild Stars 1 Preview

---

Videos:

---

---

---

---

---

Bonus Material

---

---

---

Contact Us

---

Site navigational tip:
Return to the homepage by clicking on the logo bar at the top or bottom of any page.

---




Wild Sharks of the Wild Stars!
It's Shark Week in the Wild Stars!
There have been many shark encounters over the first 35 years of the Wild Stars!
Dave Simons penciled ( all graytones this page by Michael Tierney) this encounter with a tiger shark.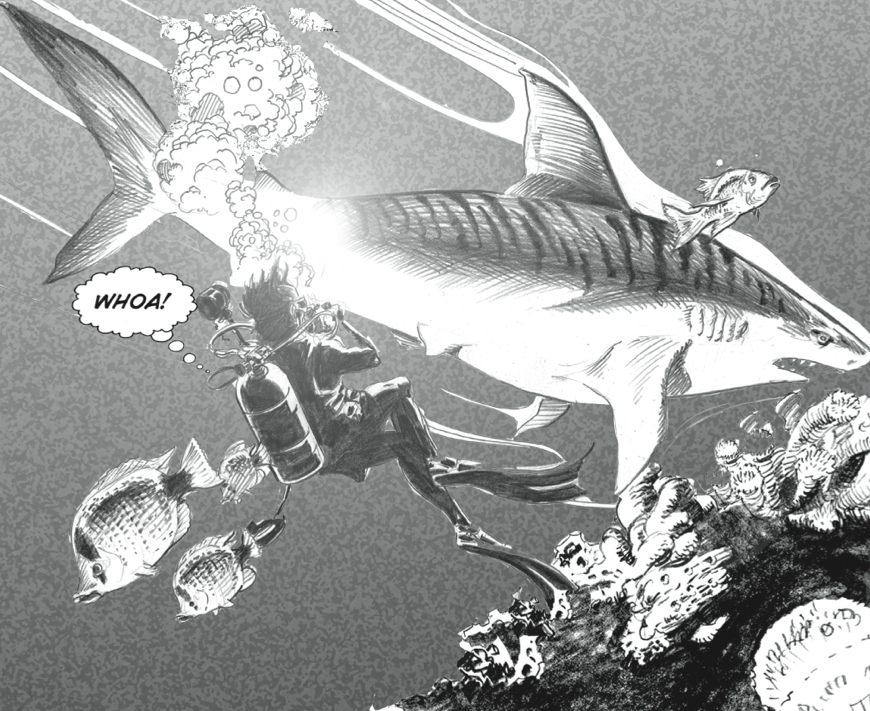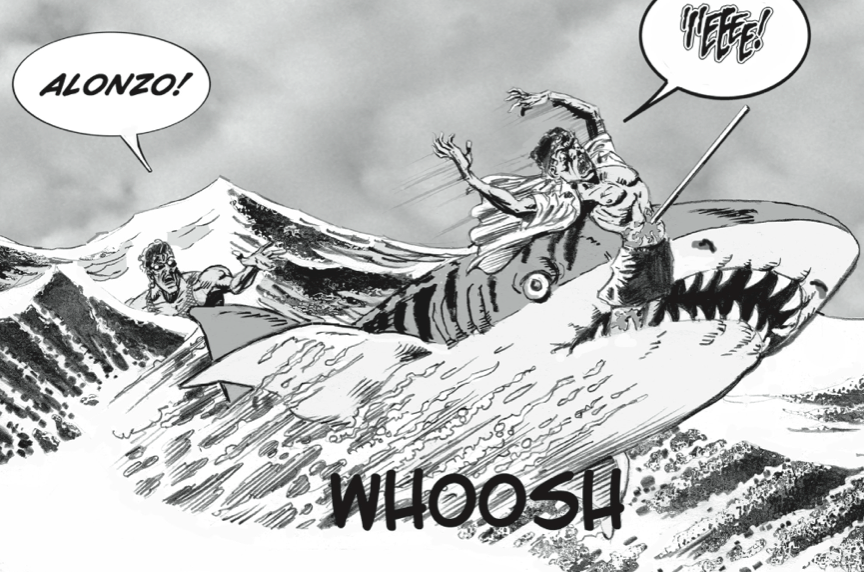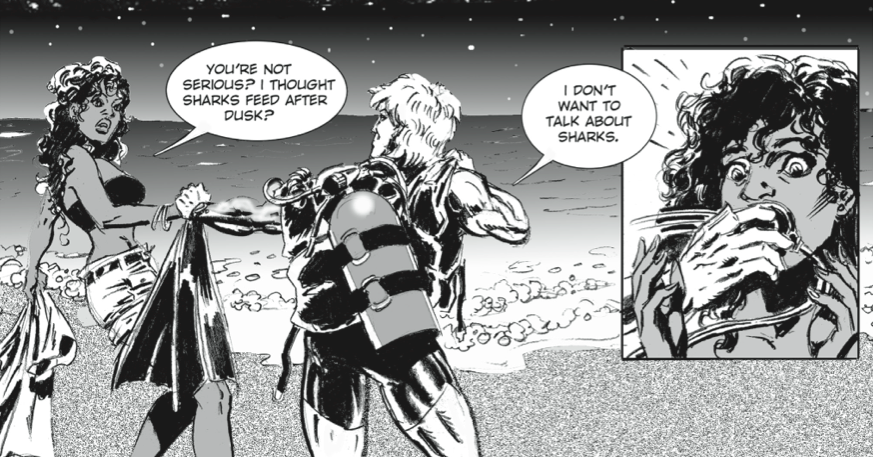 And they've been featured on the covers more than once.
Pencils and inks by Frank Brunner, with colors by Tom Smith.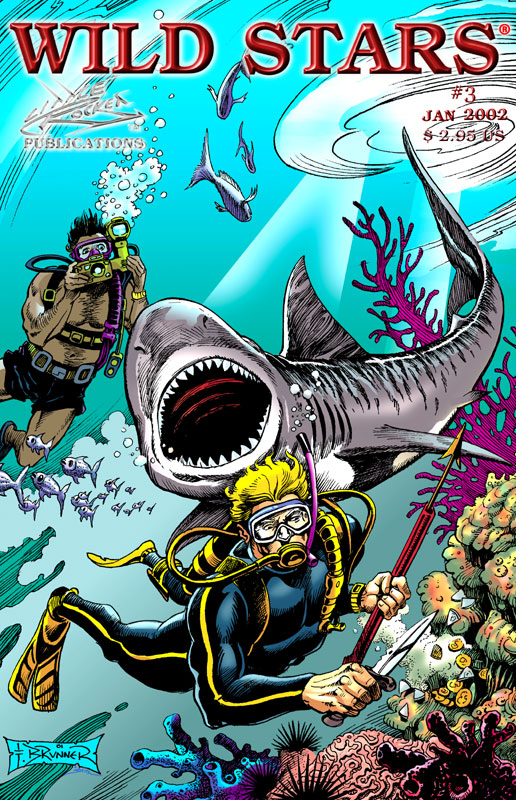 But there is one shark in particular whose history runs throughout the entire 720 pages of the Wild Stars Omnibus
(virgin cover shown at the bottom of the page).

This megalodon shark first appeared on the back cover of the second Wild Stars comic book published in 1988--sort of.
The back cover of this comic had a feature that has never been used before or since in comics.
It has a die cut opening that reveals this scene that occurs on the last page!
For more details, visit: The Multiversal Scribe.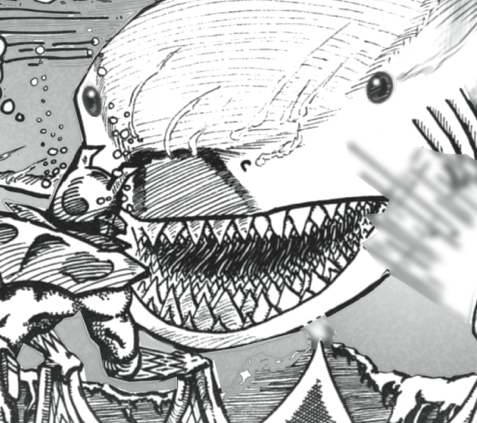 The capture of the megalodon shark, also illustrated by Wild Stars creator Michael Tierney,
was finally shown when all the comic volumes were collected into the Wild Stars: Book of Circles graphic novel.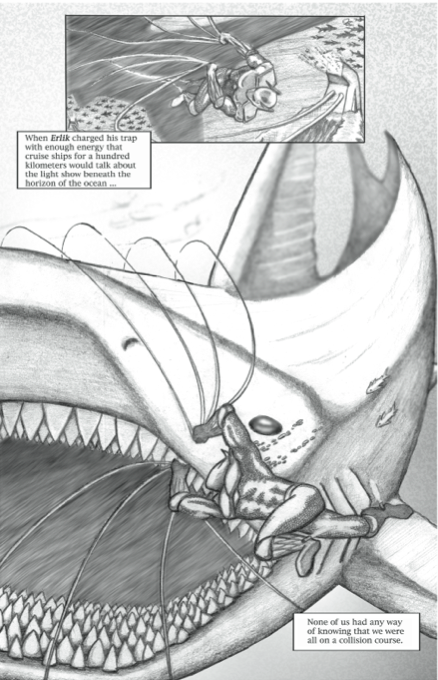 Dave Simon's recounting of this capture appeared in Wild Stars Volume 3 issue #7.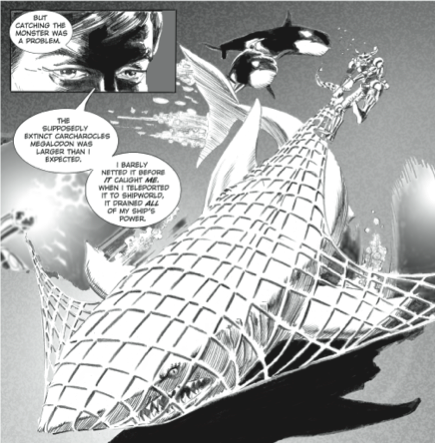 This scene is presented one more time on the cover for the 35th Anniverary set, with a virgin cover by Mark Wheatley.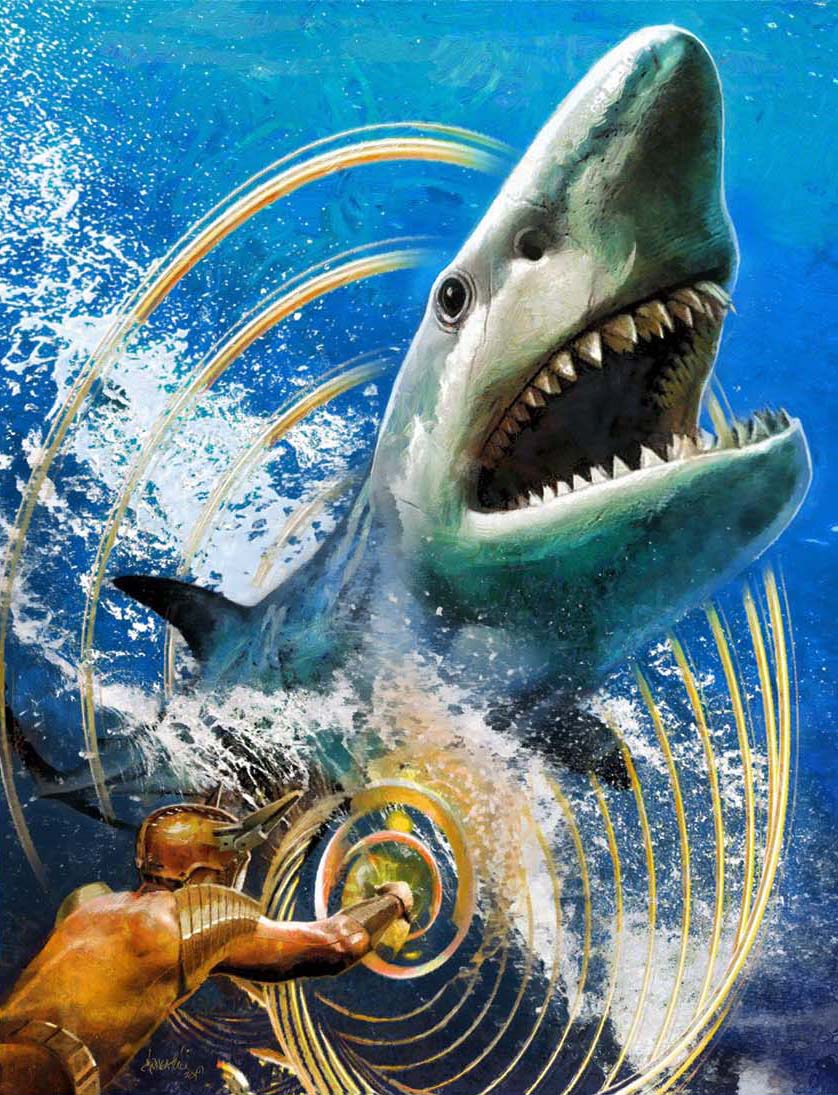 What makes this megalodon shark so special is what happened to it after the capture.
It was teleported to the starship yards of Shipword,
where this monster shark was converted into a true monster:

Zarawti--Eater of Brothan ships (translated from Brothan)
is first illustrated here by Dave Simons!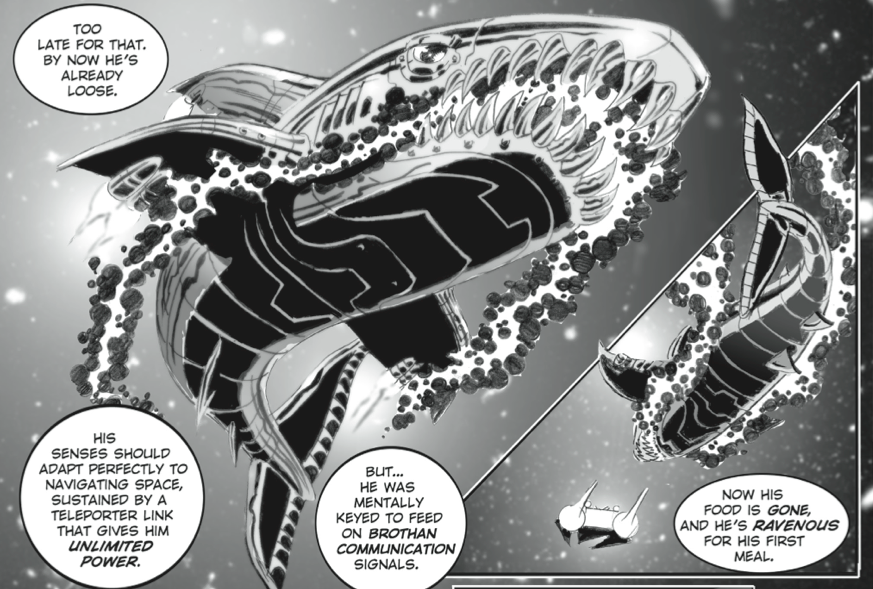 This shark is about to make one more cover appearance
--once again on the back cover
(which is appropriate, since sharks like to attack from below and behind)--
this time for the Wild Star Omnibus with art by Anton Oxenuk!

That's Zarawti hunting a Brothan ship hiding in the shadows!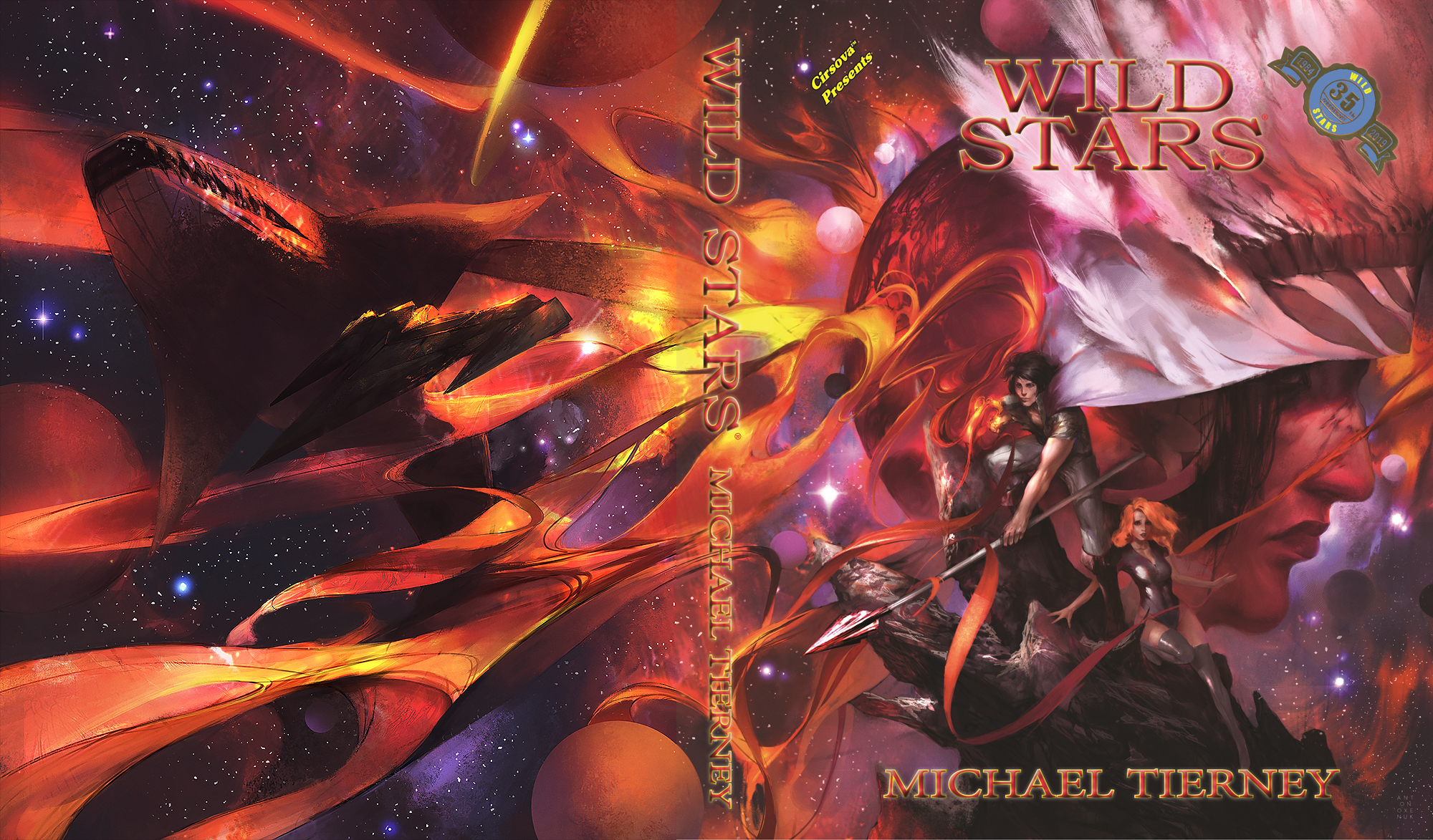 For more information and adventures in the Wild Stars--visit the

Wild Stars 4 Preview!
Join the Wild Stars
35th Anniversary celebration!
Full wraparound art by Mark Wheatley for all four volumes shown below.
Here's what those four back covers look like when combined.
Click on any of these covers to got to the pre-publcation sales site,
which also includes the following: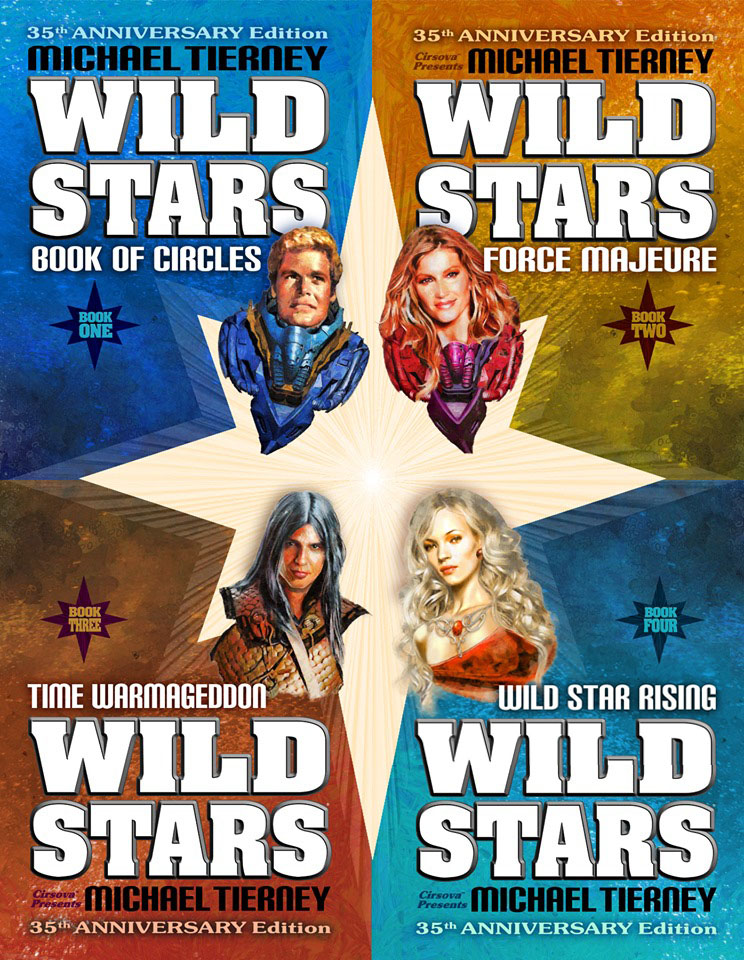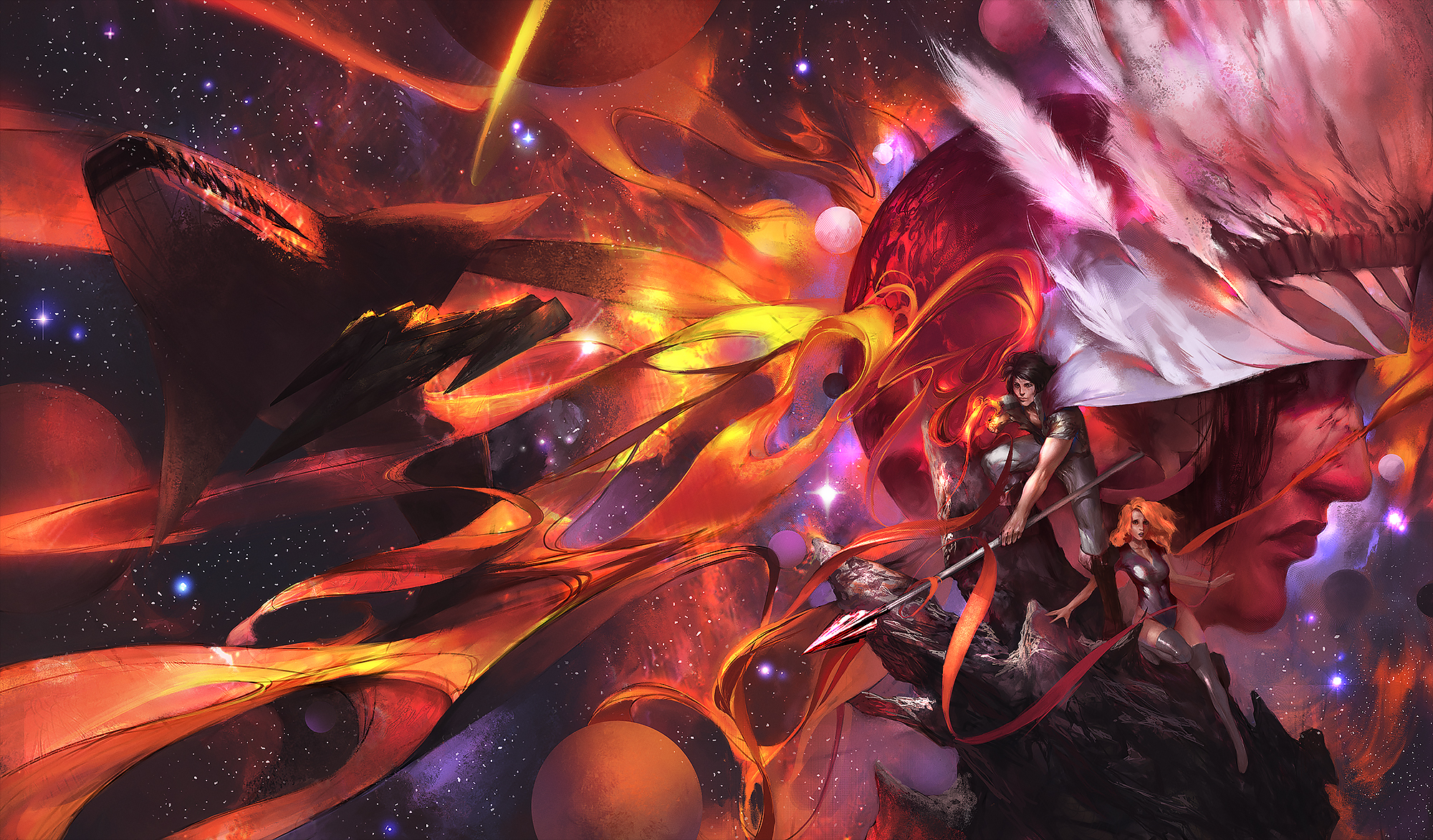 wildstars.net
wildstars.biz
thewildstars.biz
thewildstars.ca
wildstars.club
wildstars.co
thewildstars.co
wildstars.guru
wildstars.info
thewildstars.info
thewildstars.me
wildstars.mobi
thewildstars.mobi
thewildstars.org
wildstars.pro
wildstars.us
thewildstars.us
thewildstars.ws
wildstars.xyz
michaeletierney.com
michaeletierney.net
michaeletierney.org
michaeletierney.info
littlerocketpublications.com
littlerocketpublications.net
littlerocketpublications.org
littlerocketpublications.info
---